Fuel and red diesel suppliers North & South Wales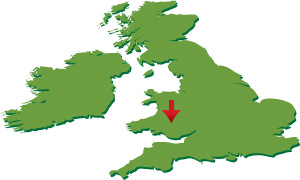 Crown Oil has over 65 years of experience in delivering fuels and lubricants to the private and public sector in North & South Wales. We are also red diesel suppliers in North & South Wales. Our reliability and competitive prices have made us one of the leading red diesel suppliers not only in the North & South Wales but throughout the whole of the UK.
We understand how important on-time deliveries are to our customers. That's why we always do our best to make sure your fuel is delivered at a convenient date and time for you.
Our service is our guarantee-we won't be beaten on service!
Call us Now on 0845 313 0845 to order your fuel today!
CALL US NOW ON 0845 313 0845 FOR MORE INFORMATION
Red Diesel Suppliers in North & South Wales
Wales is an absolutely fantastic country with thousands of little picturesque hamlets set in awesome scenery. Central Wales boasts the spectacular Brecon Beacons Range of mountains which provides numerous walking routes, places for extreme sports enthusiasts for extreme mountain biking and hang gliding, and a pulsating nightlife in the major towns and cities. Wales is a mountainous area and as with all places high in the sky, the surrounding areas can get very cold in the winter and can still be cold in the summer months.
Ever spiralling home heating costs can severely dent the average home's income. Gas and electric prices constantly rise and with tax increases the cost of heating a home can be astronomical. An alternative and cheaper method for heating an entire residential or commercial premises is by using red diesel as a heating fuel. Red diesel in North Wales is cheap and does not have the massive amount of tax added onto it that normal diesel has. Red diesel in South Wales offers a unique opportunity to save a huge amount of money on heating costs. Red diesel equipment is easily installed and used and will soon recover any additional expenses through reducing the heating costs.
Red diesel suppliers can deliver supplies virtually any day to ensure a never ending heat source to permit permanent heating solutions 24 hours a day at very reasonable prices. The reliable and friendly red diesel suppliers will deliver on specified days and at time to suit the client. Red diesel is the perfect solution to begin reducing average living expenses and allowing the money saved to be put to good use.
Other areas we deliver red diesel to include: