Kerosene Price | Kerosene Suppliers
Looking For A Price on Kerosene?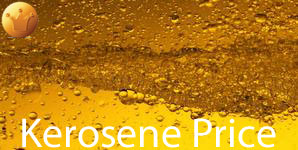 Then we will be able to help you in your buying needs of Kerosene. Please use our quote form to the right of this page, or give us a call on 0845 313 0845 for the very latest price.
Kerosene is also known as boiler juice, burning oil, 28 second heating oil, industrial paraffin, C2 kero and standard kero.
We can deliver kerosene in any size of vehicle, ranging from our 500 litre baby tanker right through to one of our 36,000 litre articulated tankers.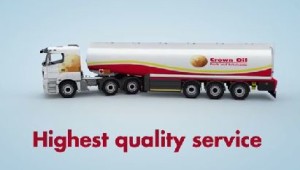 Buying Kerosene
Our independence and buying power give us the ability to offer the best oil prices, as well as flexible payment terms.
At Crown Oil, we focus on exceptional personal service and consistency of delivery service, to ensure buying heating oil from us is quick, easy and delivery is on time.
To ensure you never run out of fuel, we calculate your optimum ordering pattern over a given time period and then "top-up" your tank to ensure you benefit from the lower price associated with larger deliveries, whilst ensuring a run out does not occur.
Call us now on 0845 313 0845 to get a kerosene price
Kerosene is used for domestic heating and industrial processes requiring low sulphur fuel.
Its clean burning characteristics maintain a high heat output and maximum economy. For many years, it has been the most economical fuel for central heating.
With over 65 years of experience, Crown Oil has become an expert in managing and delivering heating oil to its customers.
Kerosene is a liquid mixture of chemicals produced from the distillation of crude oil in a similar process used to produce diesel or petrol.
In the UK, kerosene is also known as paraffin and home heating oil.
Kerosene is widely used to power jet-engined aircrafts, but is also used as heating oil in home central heating systems and can be used as a cleaning agent or solvent.
Kerosene is typically stored in a blue, or blue labelled container.
Kerosene, also known as boiler juice, is the most common home heating oil fuel used in the UK.
Up until electricity was invented, kerosene was used in home lanterns as the main source of lighting.
For full kerosene specifications please see our Downloads – KEROSENE STANDARD.
CALL US NOW ON 0845 313 0845
If you would like to read a little more on kerosene or heating oil please click here – To read more on wikipedia