Red Diesel
Red Diesel Supplier – Nationwide Delivery
Red diesel, also known as gas oil, 35 seconds, medium diesel, heating oil, tractor diesel, cherry, generator fuel, digger fuel and many more. Whatever you call red diesel, Crown Oil can supply you with the quantity of red diesel you require, when you need it and to where you need it. Call us now on 0845 313 0845 or, please fill in our quote form.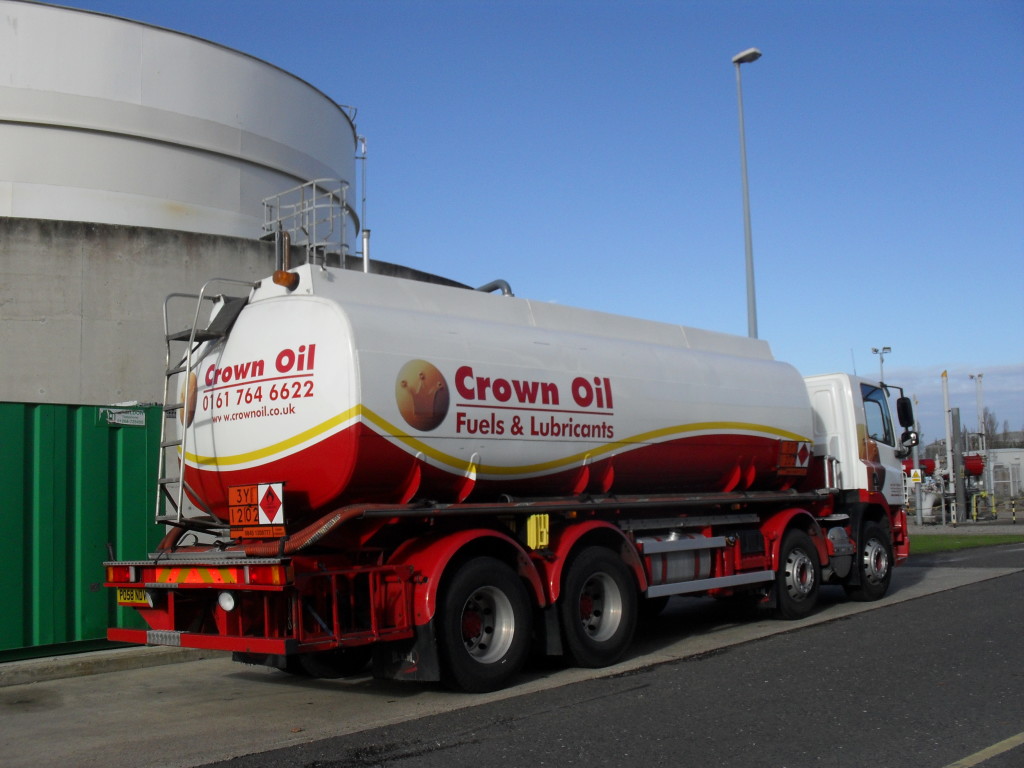 Red Diesel is used by our industrial, commercial, agricultural and construction customers in a wide variety of uses from heating right through to tower cranes, excavators, diggers, tractors, etc.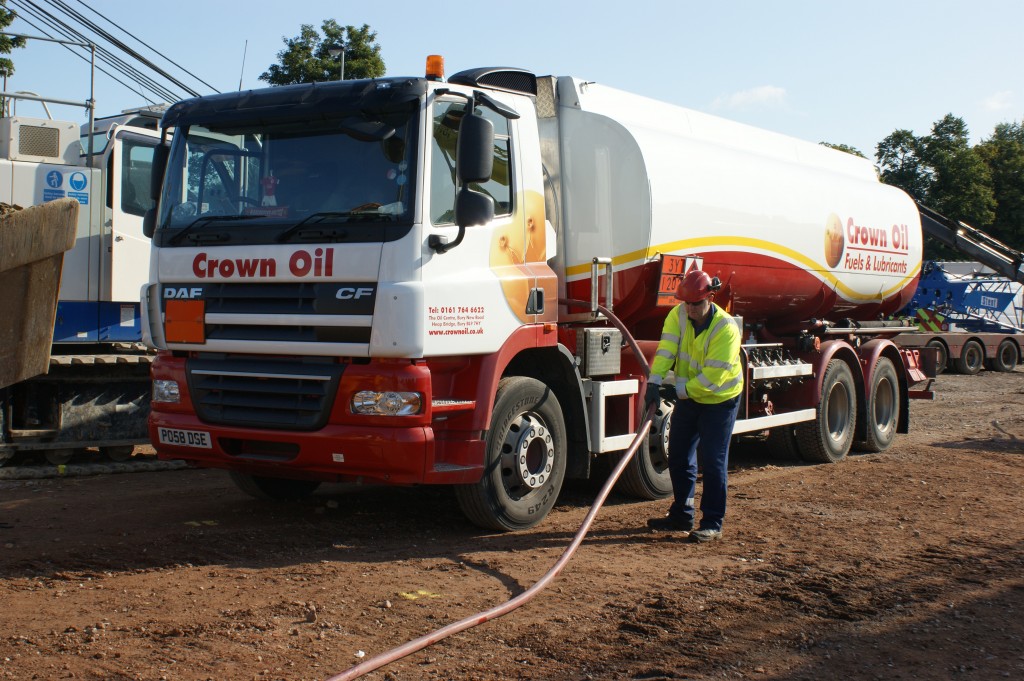 Red diesel is the low duty form of diesel and can be used in off-road untaxed vehicles i.e. agricultural / industrial / construction machinery and as home heating only. As this fuel is minimally taxed, it cannot be used as automotive diesel fuel in normal cars. Customs and Excise regulations require minimally taxed diesel to have a special red dye. This way the inspectors can quickly and conclusively identify the presence of it and take appropriate action against the offender.
7 Reasons to use Crown Oil for your red diesel requirements:
1. We have over 65 years experience in selling and distributing fuels & lubricants – Giving the customer what they want, when they want it.
2. Same or next day gas oil delivery service if you're in an emergency.
3. True national coverage with our gas oil deliveries.
4. Buy from 500-36000+ litre amounts or just a 205 litre barrel.
5. Not only do we offer the highest quality red diesel but, we can offer the longest payment terms available in the industry too! Speak to us about the various payment methods accepted.
6. Benefit from our huge oil buying power!
And most importantly of all…
7. The personal touch. You will have a dedicated account manager to look after you, who will assist you in ordering gas oil and use their knowledge of the market to your advantage. We are very proud of the excellent service we provide for our customers and would welcome the chance to show you just what we are capable of. Crown Oil is a major supplier of fuel across the UK, including Scotland, Northern Ireland and Wales.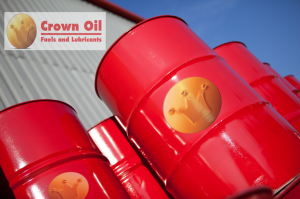 How To Get A Red Diesel Quote?
It's easy! Just fill in our quote form with a couple of details or, give us a call on 0845 313 0845 and we'll give you a price instantly!
If you would like to view more products which we offer, please select one from the list below:
Further Products
Questions & Answers:
Gas oil cannot be used for the same purposes as regular diesel. This can cause some confusion amongst a lot of us so we've put together a list of questions and answers to help you understand it better and hopefully debunk a few myths!
Q: Do You Require A Licence To Buy Gas Oil?
A: No, you do not require a licence to buy gas oil however, the company selling it or any other controlled oils; rebated bioblend, kerosene (MKO) and aviation turbine fuel (AVTUR) must be registered with HMRC.
It is the responsibility of the dealer of controlled oils to make sure the fuel is being used legitimately and they may pass on details about the transactions to HMRC which can be further used by the Road Fuel Testing Units (RFTU).
More details – Visit HMRC
Q: Why Is It Cheaper Than White Diesel?
A: Rebated fuel is cheaper than white diesel (road diesel) because of a lower duty required to pay on it. The correct use of red fuel is for working agricultural vehicles and machinery, fishing vessels, construction and forestry. In order for these industries to make a profit, it is essential that certain duties can be reclaimed and this includes red diesel fuel.
Q: Is It Exempt From Tax?
A: No, it is not completely exempt although it is rebated fuel which means that the tax charged is much lower than other fuels if you're using it off-road.
Q: Which Vehicles Can Use it?
A: Diesel powered vehicles can run on gas oil. It will work exactly the same as normal diesel (road diesel) but, even though your diesel vehicle may run perfectly fine on red diesel fuel, you may be breaking the law depending on what your vehicle is used for.
Q: Can You Drive On The Public Roads Using Gas Oil?
A: No, you can't use it as a fuel for the public roads however, there is an exception to the rule if you're a farmer. If you need to gain access to more than one bit of land which is divided by a public road, as long as you travel no further than 1.5km, you can drive on the public road. Other exemptions to the rule are farmers using their tractors for gritting in bad weather.
Q: Is Using Red Diesel For Gritting On Public Roads Legal?
A: Until recently agricultural vehicles i.e. tractors were not allowed to use it on public highways. Only purpose built gritters had been allowed to run red diesel on public roads. As this was not practical due to local councils only being able to grit main routes and roads meaning rural roads would be closed. So in 2012 HMRC held a meeting where they decided to allow 3 categories of agricultural vehicles – tractors, light agricultural vehicles and agricultural material handlers – to use rebated fuel when gritting roads.
For more details click here
Q: Is Gas Oil Illegal?
A: No, gas oil can be bought and used legally in the UK. Although you can use gas oil illegally if you aren't aware of the laws surrounding its proper use. Click here for more info
Click here for more info HMRC
Q: Is Red Diesel Red?
A: Yes, believe it or not, it is red in colour! In order for HMRC to test for the use of gas oil, they need to locate a marker dye within the fuel or tank using dip testing. The red colour is caused by the red marker dye which is used for detection.
Q: Can The Red Dye Be Removed?
A: Yes, red dye can be removed from the fuel but, it isn't a legal process. The intricacy of this process varies and using any method to remove the red dye (especially to use it as road diesel) is known as fuel laundering and can land you with a prison sentence. Below is an example of an illegal setup.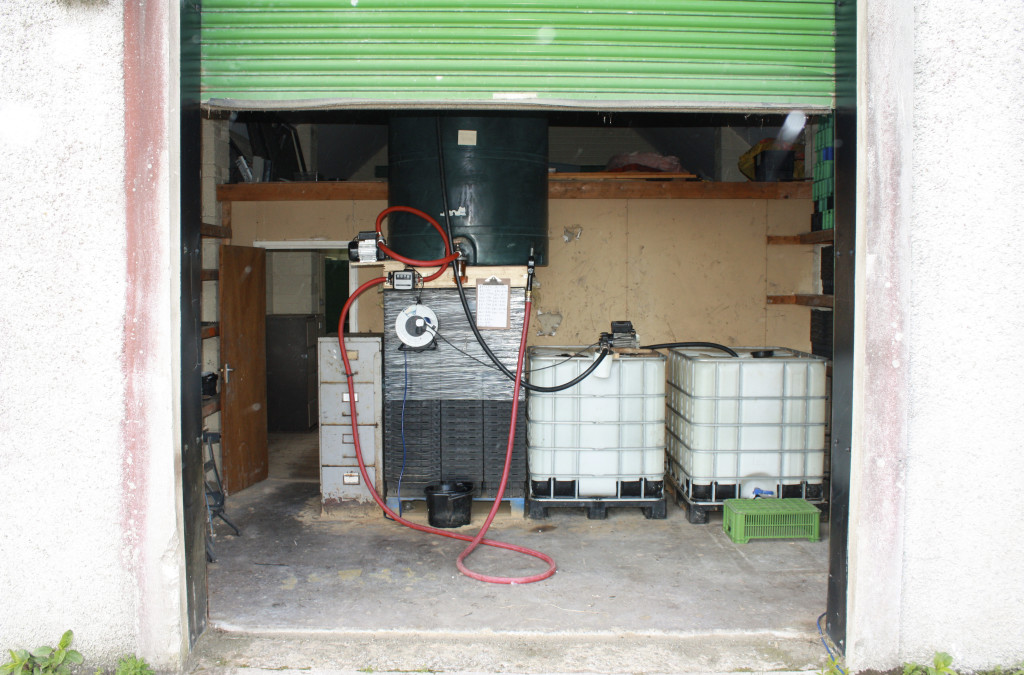 Q: Does It Have Any Alternative Names?
A: Yes, it is also known as gas oil, cherry juice, cherry red, agricultural diesel, 35 seconds, medium diesel, tractor diesel, digger fuel, marine diesel, generator diesel and rebated kerosene. All of these are the same fuel and have the same laws regarding their usage.
Q: Where Can Gas Oil Be Purchased From?
A: You can purchase it by calling 0845 313 0845 or filling out our on-line quote form.
Q: Can You Buy Gas Oil In Barrels?
A: Yes, gas oil can be both purchased and stored in barrels. Also known as drums of red diesel, they usually consist of a volume of 205 litres. As a supplier of this, we also sell it in barrels unless you require a larger quantity delivered by a tanker.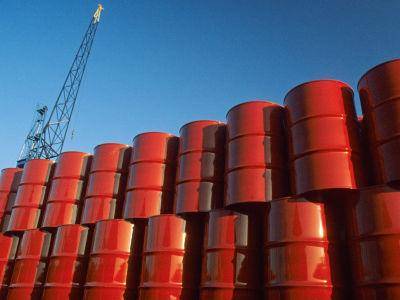 Q: How Do You Reclaim The Tax on Red Diesel?
A: When purchasing gas oil you need to tell your supplier/dealer what you intend to use the fuel for propulsion or heating. If the fuel is not needed as road fuel then it is classed under tied oils.
In order to receive a repayment or apply for a tax rebate for it, HMRC must first approve. To apply for approval, fill in form HO27 and return it to them. Read further and understand more about tied oils free of duty.
Q: What Is The Price Of Gas Oil In 2015?
A: The price of gas oil in the first quarter of 2015 is much cheaper than it was in 2014. With recent stocks of oil increasing, the prices for gas oil have decreased. The next quarter will possibly remain the same based on last year's figures however, with the recent drop in price it may see a sharp rise back to normal or continue to fall further.
Q: What Are The Laws, Regulations And Rules Regarding The Storage Of  On A Farm?
A: Specific requirements are covered in this section however, not all requirements are listed and understanding your own particular setup will help you further when following rules and regulations. By not following certain laws and regulations, you could face hefty fines.
General Oil Storage Requirements – This includes having a storage tank for it which is structurally sound. Other items required for this particular storage include drip trays, pumps and ancillary equipment. The integrity of both tanks and ancillary must be of a standard which will unlikely leak or burst.
Structural Integrity And Maintenance Of Primary Storage – A storage tank for red diesel should last around 20 years however, the storage tank should also be maintained through the years to prevent unwanted leaks and pollution. The tank must have an impermeable bund base and walls. Regular maintenance by a professional inspector will reduce the chances of small issues developing into big issues and helps avoid costly problems for you and the environment.
Safety Zone And Maintenance Recommendations – If you own a fuel storage tank then it is advisable, where possible, to construct it away from any areas which could facilitate the pollution of the environment. It is therefore advised not to construct your tank outside of a building within 50 meters of a borehole or 10 meters from inland fresh and coastal waters.
To read more about this topic please check out the link below!
http://www.crownoil.co.uk/wp-content/uploads/2014/10/oil_store.pdf
Q: Can You Use I Gas Oil In A Tractor Which Is Gritting Public Roads?
A: Yes, recently a decision was made to allow farmers who want to help grit our roads in bad weather to use it in their tractors. HMRC decided to change Schedule 1 to the Hydrocarbon Oil Duties Act 1979 ("HODA") to allow agricultural vehicles to use rebated fuel ("red diesel") when gritting roads.
Click here for more info from HMRC
Q: What Are The Penalties For Using It Illegally?
A: There is no fixed fine for using gas oil illegally but, if you're caught using it without permission then HMRC will charge you for restoration of your vehicle's system; cleaning your tank and filters to remove the marker dye. You'll be charged a fee for removal of the red diesel and for storing it. In some cases you can also be charged for the difference between gas oil and white diesel over the course you have been illegally using red diesel.
Q: Can You Run Back-Up Generators On Red Fuel?
A: Yes, one of the main benefits of backup generators is that you can use red diesel as a source of fuel. This means that an already efficient diesel generator can be run at an even cheaper cost by using gas oil to power it.
Q: Can It Be Used In A Pleasure Craft?
A: Yes, it can be used for heating and powering electricity on a pleasure craft however, as of the 1st November 2008, the rules for using it for propulsion have changed and the fuel is no longer eligible for a reduced rate of duty.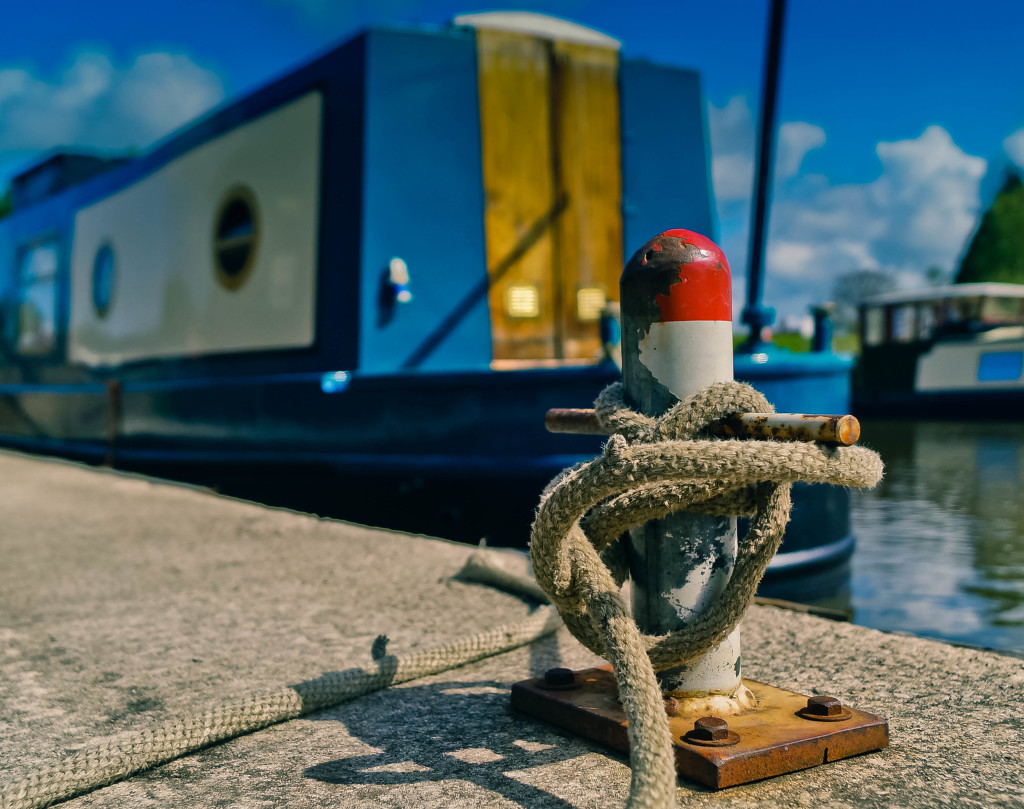 You can find out more here!
Q: Can I Run My Car On Gas Oil If I Only Use It On A Farm?
A: As long as the vehicle is only used for farm related activity and used off-road then you will be allowed to use red diesel for fuel.
Q: Can I Use Gas Oil And White Diesel In Separate Tanks On My Tractor?
A: No, unfortunately it isn't legal to have two separate tanks which can connect to your engine and carry red diesel and white diesel or separate fuels.
Q: What Can I Do With My Unwanted/Surplus Fuel?
A: Removing any surplus/unwanted fuel from your tank can lead to potential risks to the environment should the containers not be ideal. Leaving red diesel which is no longer needed can also pose further potential risks to people, buildings and the grounds on which it is stored.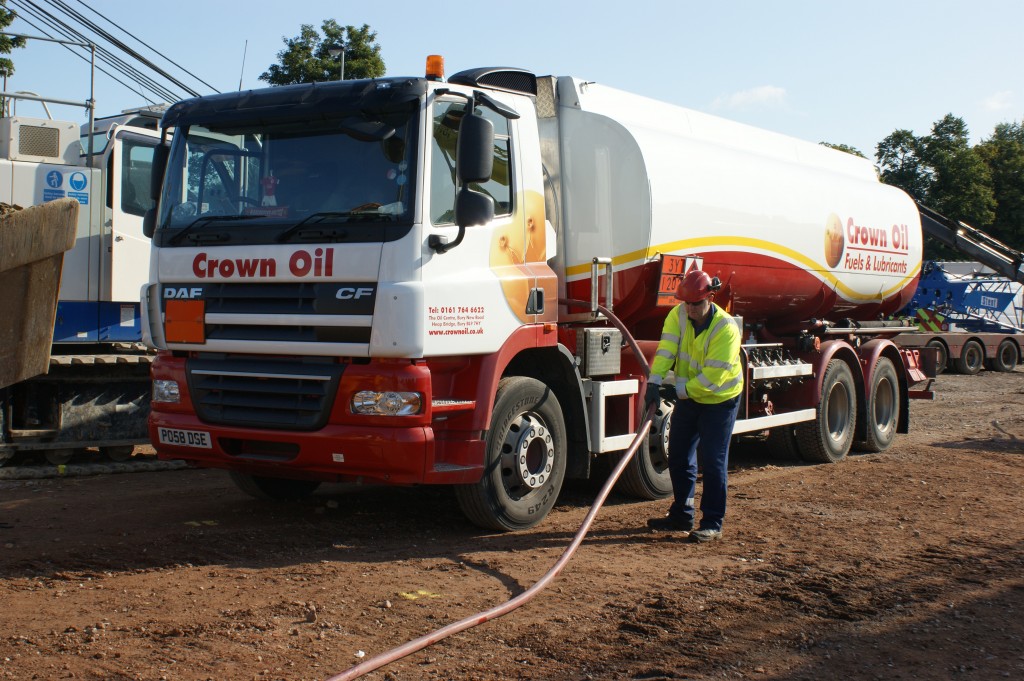 For these reasons, some companies will actually come and collect your unwanted fuel and remove it safely from your tanks and site. Depending on its condition and quantity, you may even receive a payment for the fuel. Find out more about fuel uplifts and transfers.
Q: What Happens If I Put It In My Car By Accident?
A: We would recommend if possible, draining your car of all the fuel that you had put in straight away. If this isn't an option at the time, we would recommend speaking with HMRC. HMRC do state that if you have ever used red diesel in your car that they will able to detect it.
Q: Will My Boiler Be Able To Burn Gas Oil To Heat My Home?
A: This really depends on your boiler and the model of it. A rule of thumb is if your boiler is vertically conventionally flued then you will be able to use gas oil to heat your home.
If you have any questions regarding red diesel and you would like us to answer them for you, go to Twitter and tweet us with your questions! Twitter @CrownOil