Red Diesel Suppliers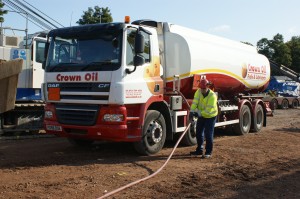 Red diesel is also known as gas oil, 35 seconds, medium diesel, heating oil, tractor diesel, cherry, generator fuel, digger fuel and many more. Whatever you call Red Diesel, Crown Oil can supply you with how much you need, when you need it and to where you need it. Red Diesel is used by our industrial, commercial, agricultural and construction customers in a wide variety of uses from heating right through to tower cranes, excavators, diggers, tractors etc.
For Red Diesel Supplies
Call us now on 0845 313 0845 or please fill in our quote form to the right of this page. Red diesel is the low duty form of diesel and can be used in off-road untaxed vehicles i.e. agricultural/industrial/construction machinery and as home heating only. As red diesel is minimally taxed, it cannot be used as automotive diesel fuel in normal cars. Customs and Excise regulations require minimally taxed diesel to have a special red dye. This way the inspectors can quickly and conclusively identify the presence of red diesel and take appropriate action against the offender.
Red Diesel Barrels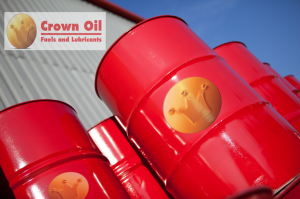 7 Reasons to use Crown for your Emergency Red Diesel Requirements:
1. We have over 65 years experience in red diesel – Giving the customer what they want, when they want it.
2. Same/next day red diesel delivery service
3. True national coverage
4. Buy from 500-36000 litre lots or just a 205 litre barrel of red diesel
5. We can offer the longest payment terms available in the industry; various payment methods accepted.
6. Benefit from our huge buying power
AND MOST IMPORTANTLY OF ALL…
7. The personal touch. You will have a dedicated account manager to look after you, who will fulfil all of your red diesel / oil needs and use their knowledge of the oil markets to your advantage. We are very proud of the excellent service we provide for our customers and would welcome the chance to show you just what we are capable of. Crown Oil are a major supplier of red diesel across the UK, including the Midlands, Scotland and Wales.
How To Get A Red Diesel Quote?
That's easy! Just fill in our online quote form which is located to the right of this page, or please give us a call on 0845 313 0845 where one of our friendly staff will be more than happy to help you in your fuel buying needs.
If you would like a call back please press here: Red Diesel Call Back