Fuel and red diesel suppliers Bournemouth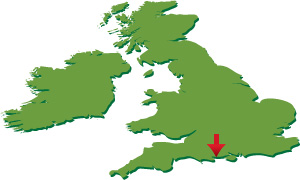 We are red diesel suppliers in Bournemouth. We also deliver other fuels on a nationwide scale.
With over 65 years of experience in the fuel industry, we've learnt to understand our customers. Crown Oil guarantee not to be beaten on service – we always deliver fuel on time and offer the best prices. In case of an emergency, we can deliver red diesel same day.
Red diesel can be used for industrial, agricultural and construction machinery, as well as for heating.
Crown Oil supply red diesel to several 'blue chip' companies. Give us a call on 0845 313 0845 to order red diesel and take advantage of our great service.
CALL US NOW ON 0845 313 0845 FOR MORE INFORMATION
Red Diesel Suppliers in Bournemouth
In recent years, high diesel fuel prices at the petrol station left many in search of a cheaper alternative to traditional white diesel oil. Demands for lower priced diesel around the UK brought about a revolutionary diesel alternative. In the quest to create a cheaper yet efficient alternation to white diesel, oil companies came up with the perfect solution.
In cities like Bournemouth, the leading fuel oil companies are meeting the demands and introduced an alternative known as red diesel. Red diesel is less expensive than the conventional white diesel oil. Lower taxes on red diesel has made this diesel the option many are opting for. Great delivery service to anywhere in the UK and exceptionally low prices has created an incredibly efficient diesel alternative.
Less expensive to buy, red diesel is predominantly for commercial use as well industrial and as heating oil. Red diesel is available to be delivered anywhere in the UK. Bournemouth diesel suppliers offer an excellent delivery and economical option compared to the white diesel oil. Red diesel providers offer diesel oil that can be delivered anywhere in the UK. The move towards cheaper and cleaner alternatives has placed this diesel option at the forefront as the most economical alternative in the UK.
With guaranteed delivery services, red diesel suppliers will delivery exactly when you require. Bournemouth red diesel suppliers deliver to you no matter the size of the diesel oil request. A variety a diesel oil tanker delivery to your location on time. Red diesel Bournemouth providers are reliable and produce a diesel oil solution to fit into your diesel requirements.
For an inexpensive alternative to heat your home, red diesel is significantly less than the standard diesel oil used for domestic heating. Red diesel provides an incredible product at an unbeatable price.
Other areas that we supply red diesel to include: