Fuel and red diesel suppliers Cornwall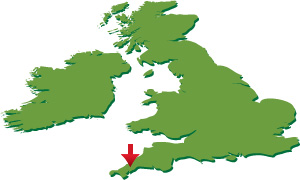 As red diesel suppliers in Cornwall and in the UK for over 65 years, we have managed to achieve a service so reliable that we put a guarantee on it. We guarantee to deliver your fuel at an agreed date and time. And with our competitive prices and highest quality fuel available in the UK, we are unbeatable.
We can also do unattended deliveries if required as long as the driver can access the tank. In case you need an emergency fuel delivery, we can get red diesel to you within hours if necessary.
Call us on 0845 313 0845 to order red diesel Now!
CALL US NOW ON 0845 313 0845 FOR MORE INFORMATION
Red Diesel Suppliers in Cornwall
Cornwall is located on the southwestern peninsula of Great Britain and is bordered on three sides by water. This unique county in the United Kingdom can suffer from some bone chilling temperatures during the dead of winter. Diesel suppliers in Cornwall help take the edge off that chill.
Red diesel Cornwall is the fuel of choice for many homes located in this amazing area of the world. Supplying the fuel needs of the residents is a very important part of the work of diesel suppliers. Red diesel is unlike diesel that is used in motorised vehicles that are seen travelling the roadways. Although the chemical makeup is pretty much the same, red dye is added to the diesel that is to be used for heating homes.
This red dye differentiates it from motor fuel, making it easily identifiable for authorities that would slap a hefty penalty on those using it in a manner it is not designated for. Motor fuel is taxed at a much higher rate than red diesel fuel that is intended to be used in the home. For this reason it is not wise to use it to heat the home. Road use taxes are a necessary part of every drivers responsibility to help provide quality roads to drive on.
Red diesel Cornwall is also used in farm equipment since tractors and other farm vehicles are not suitable for road use, and this gives those who provide the food we all eat with a tax break that helps to keep them working to put food on our tables. Red diesel fuel helps every citizen, since it keeps the costs down and the production up for farmers, and houses and businesses heated for comfort.
Other areas that we supply red diesel to include: