Red Diesel Fuel Suppliers Essex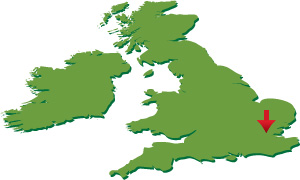 Crown Oil is one of the UK's leading red diesel suppliers covering the Essex area. We are specialists in nationwide gas oil fuel deliveries. As fuel oil suppliers in the UK for over 65 years, we have built up an unrivalled experience in the fuel industry and we understand our customers better than anyone else.
We know how important punctual fuel deliveries can be, that's why we guarantee to deliver your red diesel and heating oil at an agreed date and time, most convenient for you.
We deliver red diesel to construction sites, factories, schools, industrial units, farmers, etc., therefore, we have experience in every business sector in every location within the UK.
If you need to order red diesel or would like to speak to one of our friendly team members, please call us on 0845 313 0845.
CALL US NOW ON 0845 313 0845 FOR MORE INFORMATION
Red diesel suppliers in Essex
Essex is a well-populated county in England. The county of Essex is in east England. The county rests just outside London. Red diesel in Essex can be sold only by a licensed person. Red diesel suppliers can only distribute the fuel to a licensed person.
Red diesel fuel is a fuel that heats homes that run on fuel and powers vehicles and machinery which aren't used on roads. A red dye is added to the fuel which gives red diesel its name. The fuel is dyed so that law enforcement can decipher between the diesel fuel for driving and the fuel for off-road vehicles and to heat homes. The diesel fuel to heat homes has a lower tax on it than the diesel fuel for automobiles designed for the roads.
Red diesel fuel has a number of uses for commercial businesses as well. These uses are that many construction businesses use the red diesel fuel in their off-road vehicles. These would include the back hoe, the crane, and many other construction vehicles. Farmers also use the red diesel fuel in their tractors and other machinery.
Red diesel fuel cannot be used for automobiles that require diesel fuel (white diesel). Law enforcement is accustomed to the red dye used in fuel. Law enforcement merely needs to sample the fuel in the vehicle to distinguish whether or not it is red diesel fuel. The United Kingdom has laws against the use of red diesel fuel in street vehicles because there are higher taxes on fuel used for street vehicles than on the red diesel fuel which is rebated.
Vendors distribute red diesel fuel in Essex. A person requiring for the companies to deliver red diesel fuel to a home or place of business must have a license for use of red diesel fuel. A license is issued for red diesel to homeowners, construction businesses, and farmers. If you're located in Essex and have a license you may ask for the fuel to be delivered.
Other areas that we supply red diesel to include: