Looking for a Reliable Red Diesel Delivery in the UK?
Crown Oil are trusted by countless businesses to fulfill their refueling needs and requirements for over 70 years! Over those years, we've built up a vast amount of experience of supplying fuels and oils, including red diesel to customers all across the UK.
So no matter your requirements, whether you need 205 litre barrels, or deliveries of 500 litres up to 36,000+ litres of red diesel. We can supply whatever quantity you require, anywhere in the UK.
Having started as a local fuel supplier in the North, we have since seen a great expansion of the business to the point we're now one of the leading National Fuel Suppliers within the UK.
Although our HQ is in Bury, Greater Manchester, we distribute our range of Fuels, Oils and Lubricants from fuel depots spanning the UK, enabling us to supply Red Diesel, Kerosene, Industrial Heating Oil (IHO), White Diesel, Biodiesel, Lubricants and many more, anywhere in the UK within 24-48 hours. Not quick enough? We can even re-supply your business sooner, with a Same Day Emergency Delivery available!
Fuel depots across the UK supplying red diesel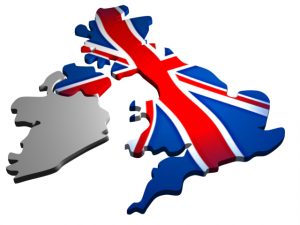 We cover all areas of the UK, whether with the same high levels of service, delivering the same high quality fuels. So no matter whether you're anywhere in England, Scotland, Wales or Northern Ireland.
We often get many customers calling us in order to check if we're able to supply to their locations across the UK, unsure if we are a truly Nationwide Red Diesel Supplier that covers the entire United Kingdom. As so, below we put together a list of the most popular locations we regularly supply Red Diesel to.
So no matter whether you're in a rural area considered to be difficult to reach, an inner City location or a new construction site or similar locations. We have a range of tanker sizes enabling us to supply our full range of fuels, including red diesel to locations across Cities, Towns and Villages.
If you'd like to call and discuss your requirements with one of our friendly team, you can do so by calling us today on 0845 313 0845 today.
Most popular Cities we regularly deliver to within the UK include:
Don't worry if your area isn't listed above, these areas are merely provided to give everybody some indication of the length and breadth of the UK locations we can supply to.
If you require fuels and lubricants including red diesel, or require the assistance of one of our fuel services. Simply give us a call today on 0845 313 0845 and let us know your desired delivery postcode. A fuel specialist from our team will then be able to answer any of your questions and provide you with a quote.