Commercial Oil Supplier
Commercial Oil Supplier with Competitive Prices.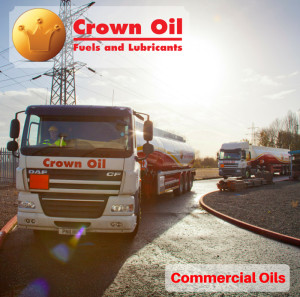 No matter what kind of commercial oil you are looking for we will be able to blend and supply the commercial oil you need at a price that's right for you.
Please call us now on 0845 313 0845 or fill in our online form and one of our commercial oil specialists will be in contact shortly.
Here at Crown Oil, we have almost 70 years' experience within the fuels & lubricants industry and are committed to supplying industrial, agricultural and commercial oil, lubricants and greases for our customers, throughout the UK.
Commerical Oil
We work with a range of businesses in different industries including agricultural, horticultural, construction or marine and are confident of supplying you with the right fuel products you are looking for.
Our commercial oils are used in many industries including machinery or equipment used for mining, transport (off-road), manufacturing, power generation and more.
Not sure which oil you need? Give our friendly team a call on 0845 313 0845. They have the experience and expertise to assist you further.
Here are just some of the many benefits of choosing us as your commercial oil supplier:
Quick oil deliveries
Competitive, low oil prices
Small or large oil deliveries
Nationwide oil delivery services
Dedicated account manager
First class customer service
Commercial Oil Supplier
In addition, we are a commercial oils supplier who can provide you with a range of environmental fuels services. From emergency delivery to fuel polishing or fuel uplift services, here at Crown Oil, we have all your fuelling needs covered.
Wen can also supply you with a wide selection of fuel tanks and storage solutions in a range of sizes. From domestic to agricultural and commercial fuels, give us a call on 0845 313 0845 to find out how we can help you.
Our commercial oils are delivered from our strategically positioned fuel depots, meaning we can get your order delivered fast. We can also keep our prices down as a result while passing on any savings to you. We can supply Diesel, Red Diesel, Kerosene, Heating Oil, Biodiesel, Carbon Offset Red Diesel and more.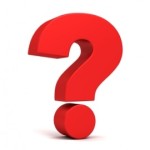 Commercial Oil FAQs:
How much does your commercial oil cost?
Unfortunately, the prices of fuel are not static and fluctuate from day to day. Other factors to consider include geographical location as well as quantity needed. Speak to our oils specialists on 0845 313 0845 for further information.
Can you deliver oil to my area?
Crown Oil can deliver fuels nationwide, throughout the UK. We have a range of oil tankers positioned across the country and can accommodate all your fueling needs.
How quickly can you deliver my oil order?
We typically deliver any fuel order received on the next day or within 48 hours, at a convenient time arranged with you. Additional emergency fuel delivery services are also available. See our fuel services section for further details.
What is the maximum amount of oil I can order?
Our oil can be ordered from as little as 500 litres, and no order is too large! We have a large range of tankers ranging from a baby tanker to an articulated tanker which can hold as much as 36,500 litres of fuel.
Where can I get some additional advice and support?
Our in-house team of technicians are experts in fuel and are happy to assist you with any technical queries. You can also call us on 0845 313 0845 for any advice.