Construction Fuel Supplier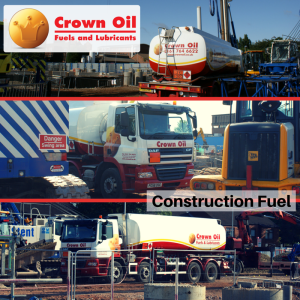 As experienced construction fuel suppliers, we understand your needs for a reliable construction fuel supply company one who can deliver construction fuel to your site fast.
If you are running low on your existing fuel supply, call our construction fuel experts on 0845 313 0845 for the latest prices or to place a fuel order.
Here are some of the benefits for choosing Crown Oil as your construction fuel supplier:
Competitive prices thanks to our independence and buying power.
Small or large quantities from 205 litres to 36,000 litres or above.
Delivery to your site or location anywhere within the UK.
Emergency and out of hours fuel delivery service available.
Highest quality fuels supplied for your machinery or equipment.
Friendly, personal service from dedicated account managers.
Construction Fuel Supplier
See the difference with Crown Oil and experience why we are such fantastic partners to hundreds of construction companies in the UK. You can rely on us to deliver fuel when and where you need it. Our fuel services help you to spend more time focusing on the actual running of your business and also helps you reduce costly downtime.
Ordering Construction Fuel
You can order construction fuel for delivery to your site at any hour of the day or night, meaning you won't run dry with fewer interruptions. If you need to order smaller quantities, Crown Oil can consistently deliver refills as and when required for your machinery or equipment.
Do you offer other fuels or services for construction?
Yes, we can also help you with the delivery of fuel related items for your construction site, including fuel bowser and tank hire services plus delivery of plastic tanks, barrel drip trays and engine oils. Our range of fuels includes Diesel, Heating Oil, Red Diesel, Kerosene and more. You can also choose from a range of barrels and spill kits to suit your requirements.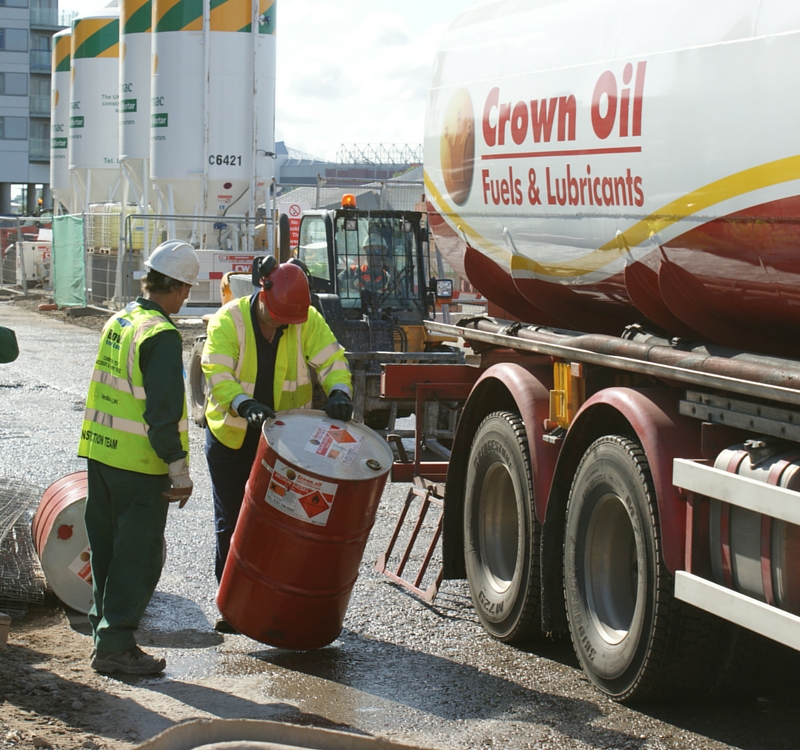 To find out more about our range of fuels, please call our fuels team on 0845 313 0845 who can help you with any queries. You can also place an order online, by using our handy fuels quote form.
Order construction fuel now on 0845 313 0845.