Diesel Bulk Prices
Order Diesel Today & Get Our Best DERV Prices
We can provide you with the lowest bulk diesel prices in the UK. Save money today and give us a quick call on 0845 313 0845
Nationwide – next day regular deliveries & same day deliveries in fuel emergencies
Unbeatable service, 24/7
Longest payment terms
EST 1947 family-run and family owned business
At Crown Oil, we pride ourselves on delivering commercial fuels, such as diesel (DERV), tractor diesel and biodiesel, on-time and within budget. Since 1947, we've grown from a local supplier in the North to one of the largest commercial fuel suppliers in the UK. We believe our attention to detail regarding customer care and service keeps our customers returning. Our reliable and prompt fuel deliveries ensure your business operations never come to a halt because of a lack of fuel.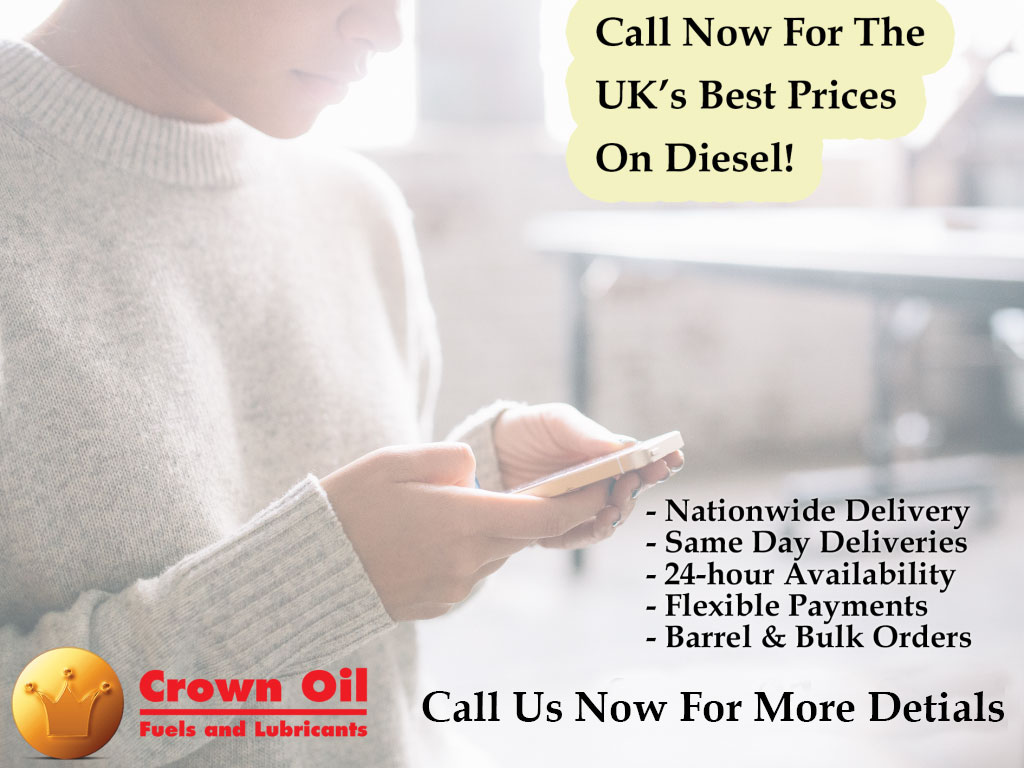 Call us now for the latest bulk diesel prices near you – 0845 313 0845
Looking for bulk diesel prices?
In the UK, diesel prices jump up and down from one week to another and keeping up to date with them can sometimes feel like a job in itself. At Crown Oil, our prices for DERV, red diesel and biodiesel remain competitive because of our bulk buying power which means you'll always find the best value for money when you purchase diesel from us.
We've been around for many years and over time, we've tuned our business processes to not only supply diesel at great prices, but we also understand the importance of good fuel management. That's why we now offer a fuel management service with all fuels we supply including diesel. This allows us to monitor your diesel usage and keep you topped up, so you a) never run out of diesel and b) always get the best diesel prices.
Call now to order your diesel in bulk – 0845 313 0845 or fill out the quote form to get the latest diesel prices.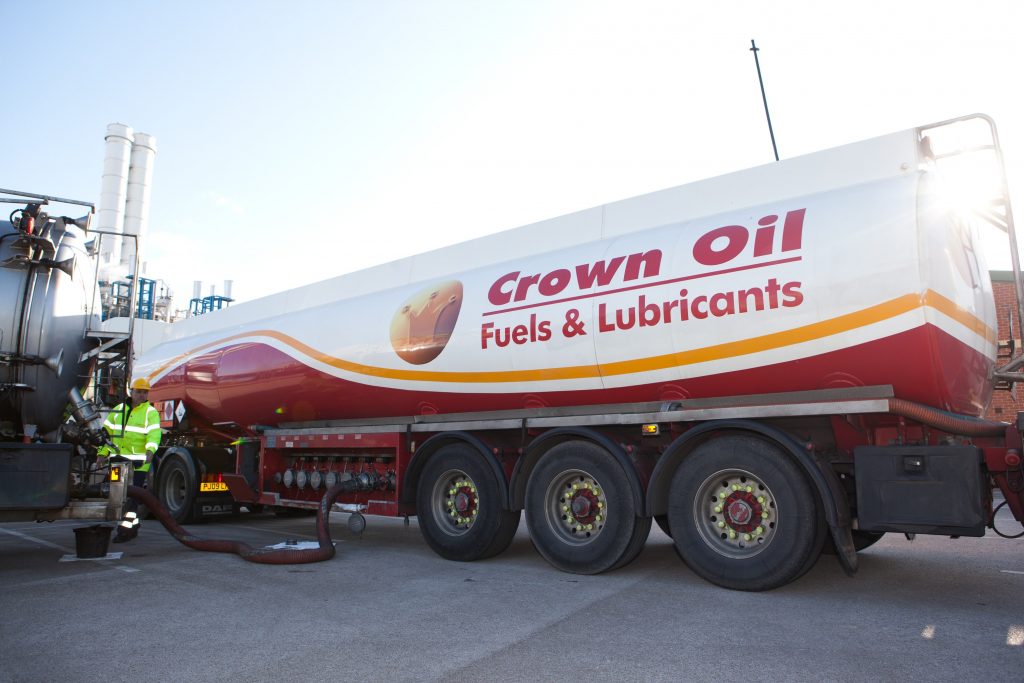 Bulk diesel prices
The cost of diesel is even lower when you buy it in bulk. Bulk orders of 1000 – 36,500+ litres of diesel fuel are possible at Crown Oil. We have a range of oil tankers which can access various premises nationwide and our strategic placement of oil depots means that bulk orders can be made 24/7 with same day deliveries available too! Perfect for when you're in an emergency.
Call our team now on 0845 313 0845 and we'll give you a free quote for bulk diesel fuel.