Emergency Fuel Supply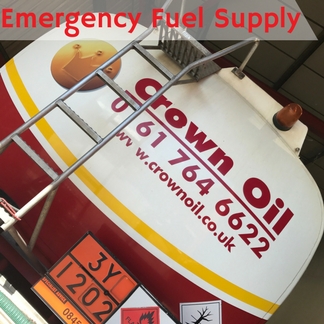 Here at Crown Oil, we can make sure that your emergency fuel supply is well topped up at all times. From our competitive prices to prompt deliveries, we have all the services you need to make sure you never run out of fuel.
Want to find out more about what we have to offer? Then give us a quick call on 0845 313 0845 and we will take care of everything for you.
Expert Fuel Suppliers
We have nearly 70 years of experience delivering fuel to customers all across the UK. During that time, we have perfected our emergency services to make sure we are there when the customer needs us.
Whether you need to top up your emergency fuel supply urgently, or you simply need some advice and support, we are always on hand to help. This is one of the many reasons why we are one of the leading oil suppliers in the industry.
Why Choose Us?
Regardless of where you are based in the UK, we can supply emergency fuel to you at the most competitive price.
With our emergency fuel delivery service, you can get the fuel you need delivered directly to you within 24 hours.
Want to get away from the stress of monitoring your fuel supply? With our fuel management services, we can monitor your tank to make sure it's full and then automatically arrange a delivery when your supply gets low. This is just one of the many ways in which we provide excellent service for all of our customers.
Topping up your emergency fuel supply has never been so easy! Simply give us a call on 0845 313 0845 or fill in the quote form and we will handle everything!