Fuel Distributor
Nationwide Fuel Distributors
Crown Oil is a nationwide fuel distributor who can offer you fast delivery, long payment terms and competitive pricing! With almost 70 years in the fuel industry, we have a wealth of knowledge and huge buying power which enables us to pass our knowledge and saving on to you.
Please give us a quick call now on 0845 313 0845 and speak with one of our fuel distributors.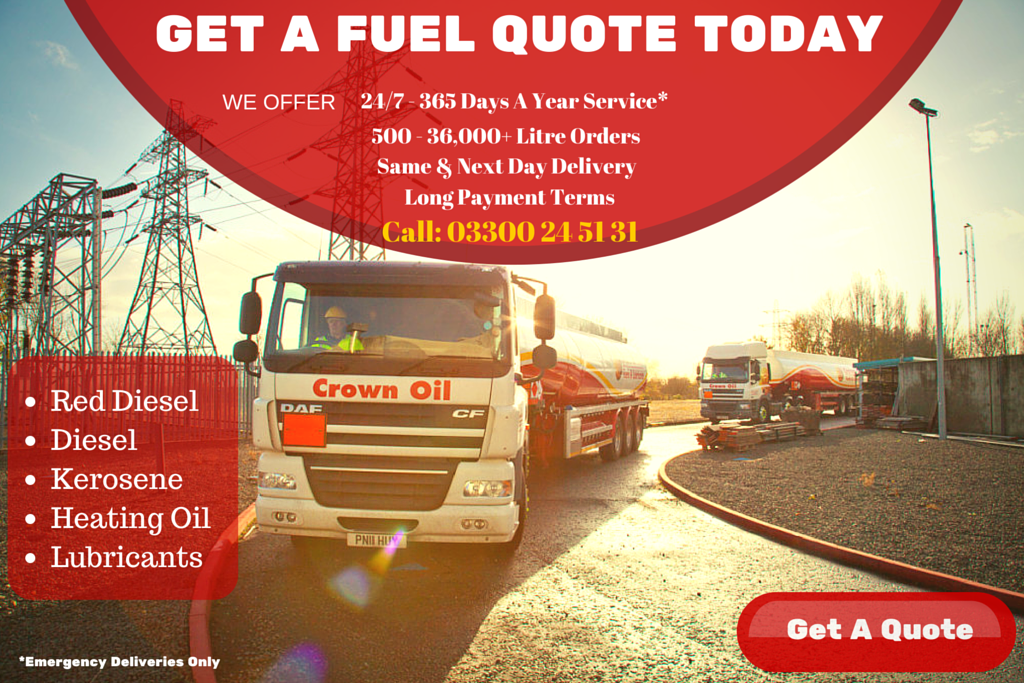 Fuel That We Can Distribute To You
Red Diesel
White Diesel (Derv)
Bio-Diesel
Kerosene
Industrial Heating Oil
Carbon Offset Red Diesel
CHP Biofuel
We also have a wide range of lubricants which we can blend to your specific needs. Click here to learn more!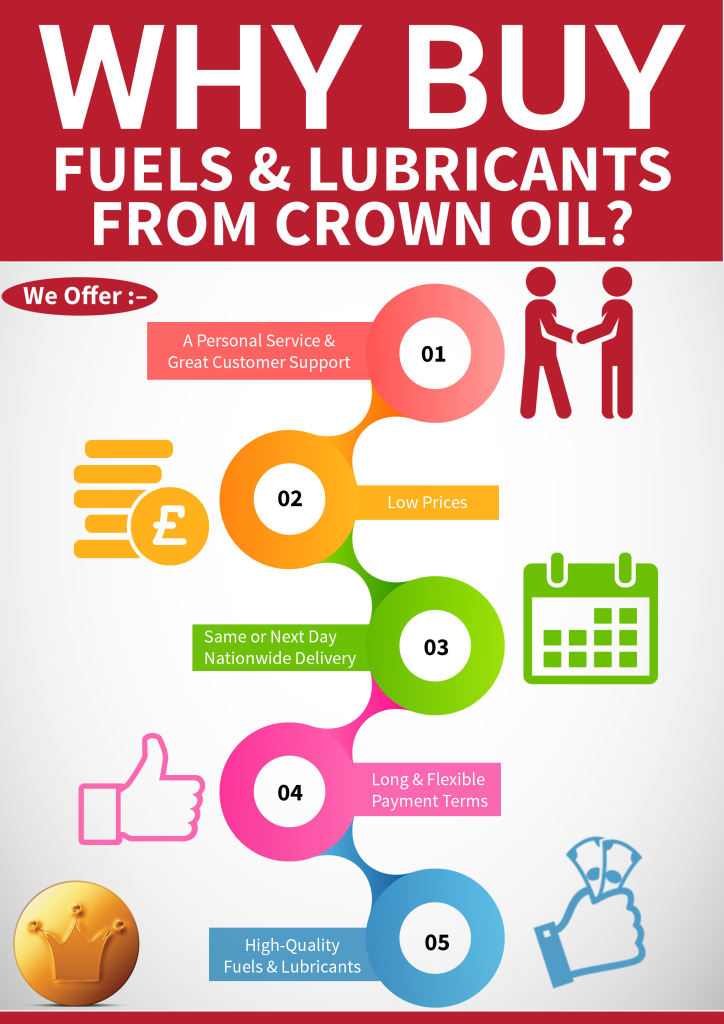 Leading Fuel Distributors
We offer a wide range of different fuels and lubricants and they are all available at competitive prices. Our strong buying power in the fuel industry means we can get fuels at great prices and then pass savings directly on to our customers.
As one of the leading fuel distributors in the UK, we can deliver the fuel you need to any location. Regardless of where you are based, we will be able to deliver the fuel you need within 48 hours.
Need fuel in a hurry? We offer 24-hour emergency deliveries for anyone that needs their fuel supply urgently topped up.
Our customer service team is one of the best in the industry. Whether you want to place an order or you simply need some advice and support, they will be on hand to help you.
Once you place an order with us, you will be given your own dedicated account manager. They will be your contact to handle everything you need.
Finding the right fuel distributor for you has never been so easy. Simply give us a call on 0845 313 0845 and we will process your order straight away!