Products
Crown Oil's fuel and lubricating products are second to none! Our commercial and domestic fuels and lubricants come with the best customer service and support in the UK.
We pride ourselves in the supply of high-quality oil, fuel and lubrication at the most competitive prices. Our commercial fuel products are designed to work specifically for you and your industry, whether you're looking for agricultural, horticultural, construction or marine use you can be assured we have what you're looking for here at Crown Oil.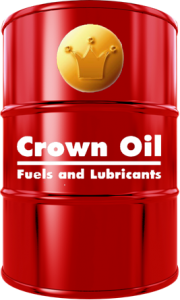 Red Diesel – Also known as gas oil, red diesel is one of our most popular products and is mainly used for off-road usage; building sites and farms. For more information about our red diesel products, please click here. Although red diesel should run fine in the majority of diesel engines, its low-tax pricing makes it only legal for off-road use. For more details regarding the legalities of red diesel.
Diesel – Diesel is commonly referred to as white diesel and derv. It is made for road use in vehicles and is generally a higher price per litre compared with rebated fuel (red diesel). Whether you need diesel fuel or one of our services please contact us now.
Heating Oil – Central heating in homes and commercial buildings like schools and colleges require a kerosene oil, also known as boiler juice, to burn for heat. If you would like to know more about home heating oil or industrial kerosene please click the product links below.
Further Products
Delivery of our products is subject to availability and location however, in most cases and on most products, we can deliver on the same day, next day or any time should you not need your items straight away. We also provide a wide range of services for our customers. You can find a full list of our fuel services here. For more information regarding our fuel and lubrication products, please fill in the quote form to the right or give one of our friendly members of staff a call now on 0845 313 0845.