Looking for a high quality red diesel supplier for your business?
Here at Crown Oil, we supply businesses and organisations all across the UK with a wide range of fuels, oils and lubricants including red diesel.
As one of the leading suppliers of red diesel in the UK, our knowledge and experience are second to none. So if you want to ensure your business is refuelled in a timely manner with red diesel. We're here to help service your needs.
Whether your business or organisation needs red diesel supplying in 205-litre barrels or if you have your own on-site storage facilities and prefer to order red diesel in bulk, with quantities ranging from as little as 500 litres, through to 36,000 litres or more.
We're here to help, so give our friendly team a call today on 03300 24 51 31 to discuss your requirements.
Red diesel deliveries available across the UK
Over our 70+ years in business, we've grown and expanded our business from our base in the North West, to now being able to offer our customers the same high-quality service, fuels, oils and lubricants right the way across the UK.
Today, we now supply red diesel and other fuels to businesses and organisations across the UK from fuel depots up and down the country. The main benefit to you, our valued customers, is that your fuel delivery is always going to be delivered to you from the nearest fuel depot by drivers with real local knowledge.
So no matter where your business or organisation is located, there's a fuel depot near you, ready to supply you with all of the red diesel you require. So get in touch with our friendly team today to discuss your requirements by calling us on 0845 313 0845.
Why choose Crown Oil to deliver high-quality red diesel to your business?
Of course, for any business or organisation relying on something as important as being supplied with high-quality red diesel, you will want to ensure that the fuel business in question is both knowledgeable and capable of delivering on their promises.
As a family owned and operated business with over 70 years experience of supplying fuels, oils and lubricants. We're the trusted choice for businesses of all sizes, from SME's, through to large national multiple location businesses and construction firms and more.
There is no 'typical' business we supply to, so long as your business or organisation is legally able to use red diesel for your business. We can supply you with our high-quality red diesel and other range of fuels, oils and lubricants.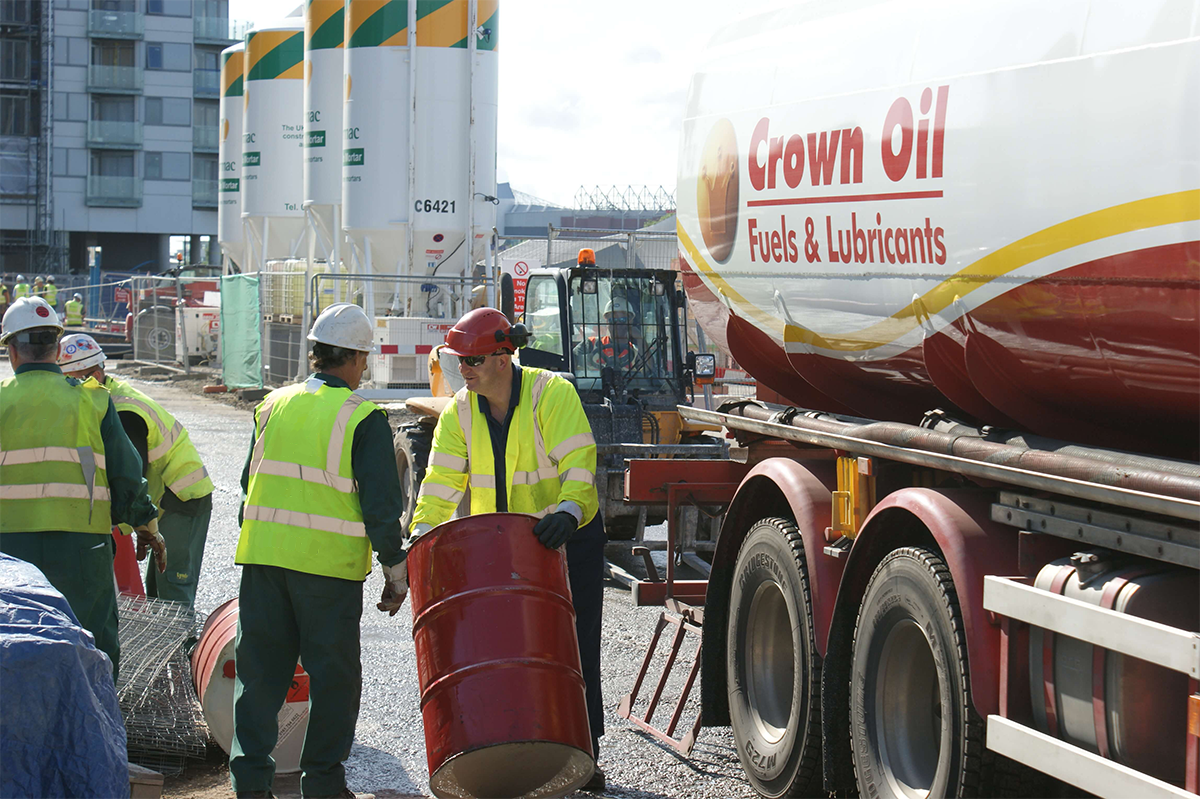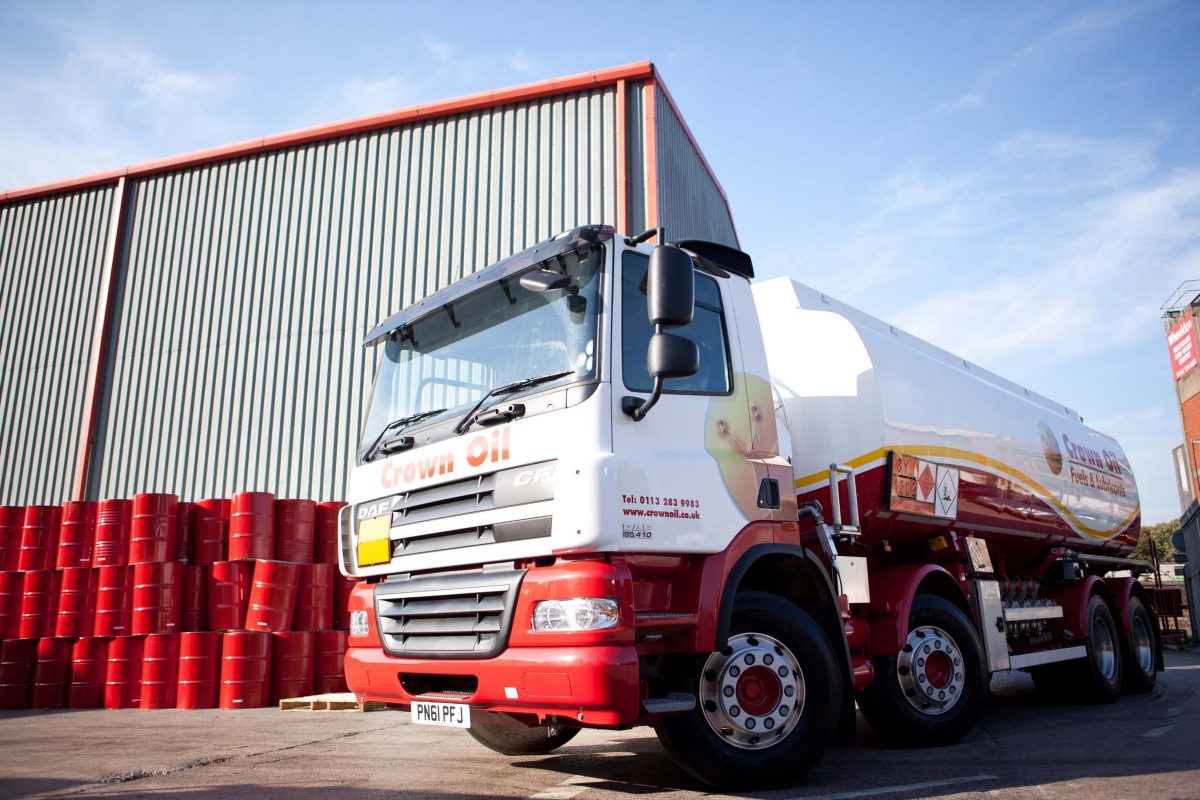 Here are 7 reasons why you should use Crown Oil
1. We have over 70 years of experience in giving you, the customer, what you want when you need it.
2. We guarantee an unbeatable service all round.
3. Benefit from our huge buying power with lower prices and lots of stock.
4. Our next-day delivery service can have you back up in no time or, in real emergencies, we can deliver your fuels and lubricants on the same day!
5. We use hundreds of strategically placed depots throughout the UK, to offer true national coverage and reliable deliveries.
6. We can offer the longest payment terms available in the industry; various payment methods accepted and flexibility.
And most importantly of all…
7. The personal touch. A dedicated account manager will look after you and use their knowledge of the oil markets to advise you on the best times to buy your oil.
If you still have any more questions, or you would like to call us for a quote to supply your business or organisation with high-quality red diesel. Call our friendly team today on 0845 313 0845. Alternatively, fill in the quote form on this page.