Home Heating Oil
Home Heating Oil Supplier
Here at Crown Oil, we can supply you with home heating oil 24/7 and at the most competitive oil price.
Give us a quick call now on 0845 313 0845 or 0161 764 6622 and speak with one of our home heating oil support staff.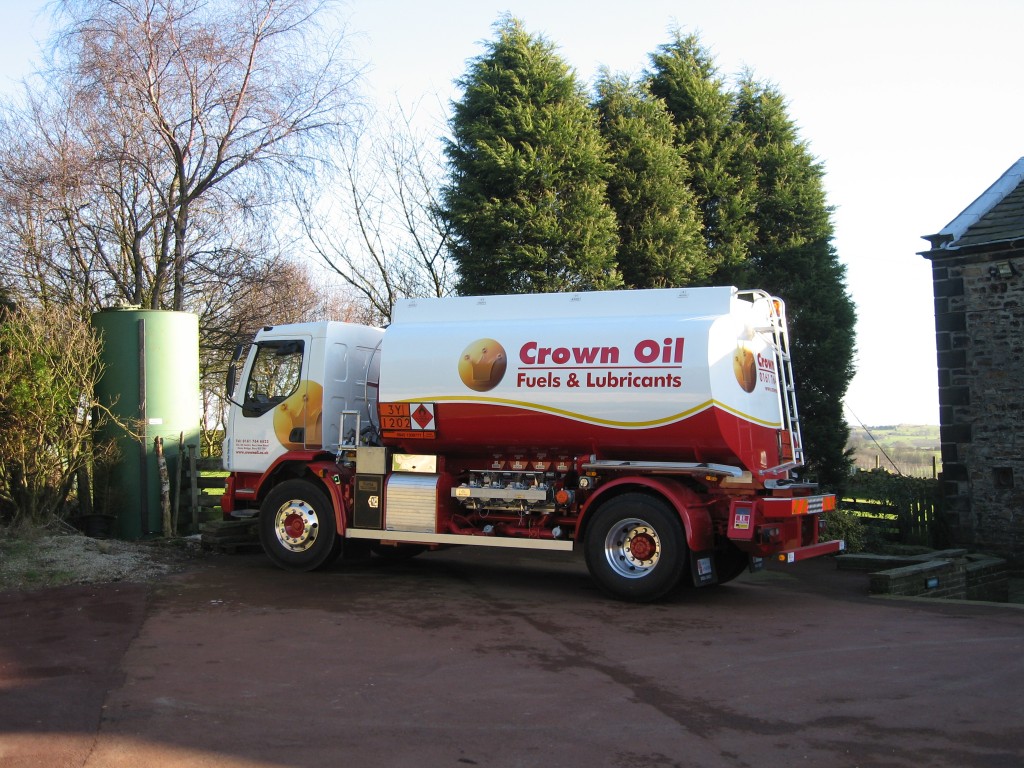 What Are the Advantages of Buying Home Heating Oil from Crown Oil?
Buying home heating oil from Crown Oil comes with many added bonuses. Below are just a few reasons why you wouldn't want to go anywhere else for your oil:
Fast home heating oil delivery service
Next/same day oil delivery
Small tankers for difficult access
Free advice on oil storage
Replacement plastic/steel tanks
Credit cards accepted
Cash On Delivery accepted
Crown Oil is one of the leading home heating oil suppliers in the UK. Our nationwide coverage means our domestic fuel oil deliveries can be carried out anywhere in the UK on the same day should you need home heating oil urgently.
We can provide you with fuel oil on the following day with our next day heating oil delivery service if you have a few last drops in the tank. For all our other orders – including non-urgent heating oil supplies – we'll arrange a suitable date and time for delivery to your property.
Call now on 0845 313 0845 for the latest home heating oil price, or please fill in our quote form on this page to get today's latest and lowest home heating oil price!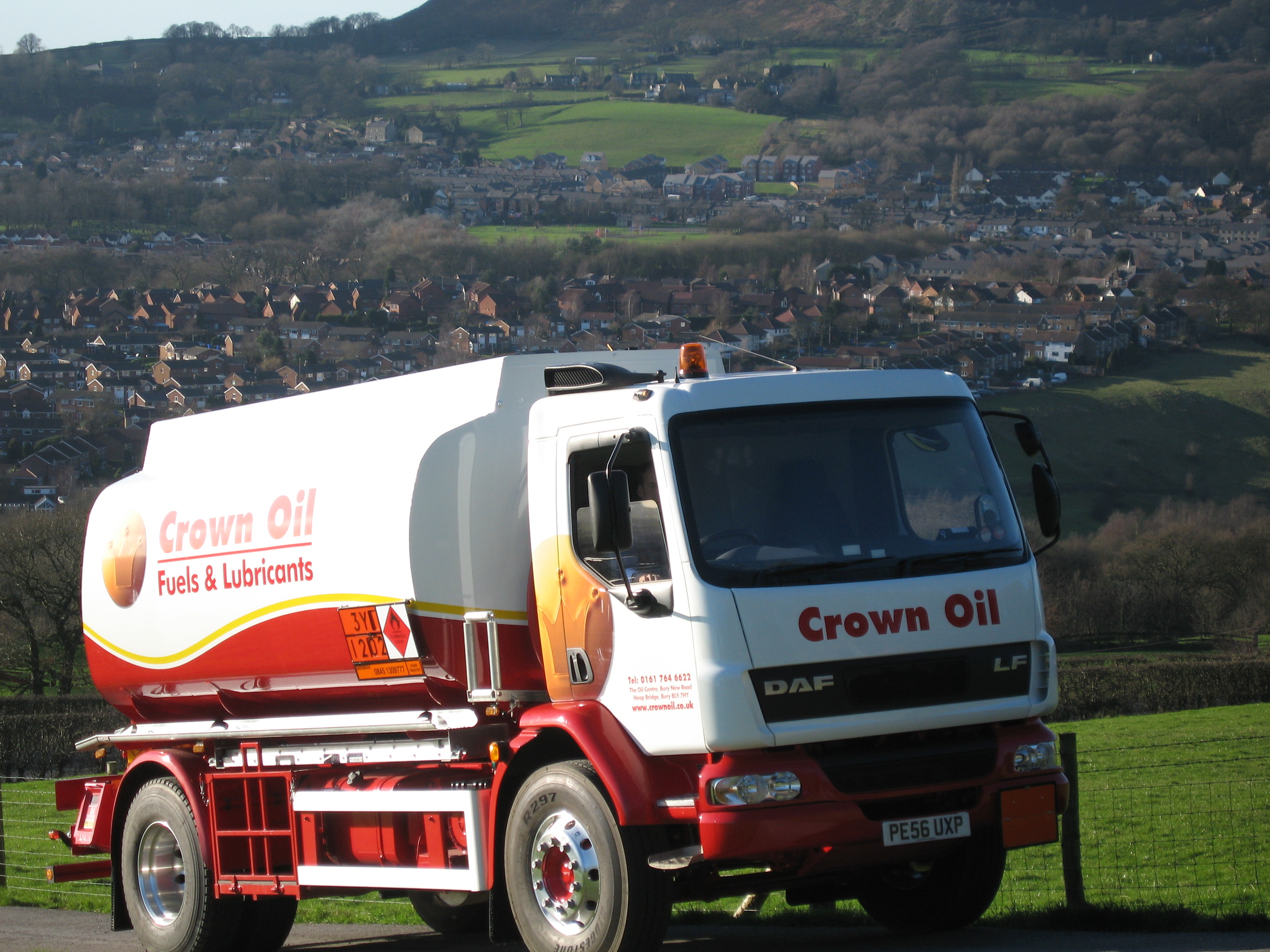 Home Heating Oil At Competitive Prices
If you require home heating oil, then we have the availability and price you're looking for. Other heating oil uses are for industrial purposes such as furnace fuel or our blend of industrial heating oil.
Our heating oil prices also prove tempting to schools, colleges and municipal buildings which tend to be large in size and can cost a lot of money to heat with gas and electricity. Instead of home heating oil, many of these buildings use industrial heating oil (IHO).
Order Home Heating Oil Today
Call now on 0845 313 0845 for the latest home heating oil prices, or please fill in our quote form on this page for a price in your area.
For those of you living in a location where domestic heating oil needs to be supplied, allow us to provide you with the best service to keep you warm and comfortable all year round!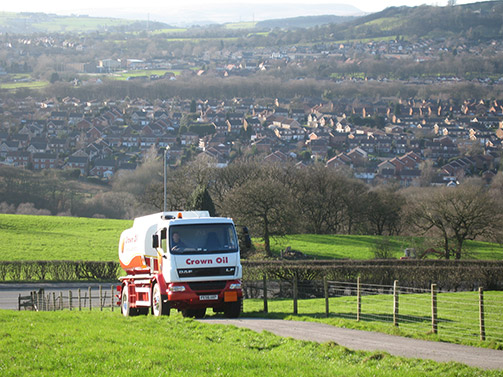 Looking For A Heating Oil Quote?
Sometimes you just want heating oil prices without picking up the phone. If it has been one of those days, you can get a free home heating oil quote by filling in our quick and easy quote form online. Although, we're a friendly bunch at Crown Oil and would love you to give us a call on 0845 313 0845 for our latest home heating oil prices in your area.
Our quote form is designed to give you an instant price for your oil boiler fuel (boiler juice). If you would prefer to speak with one of our domestic fuel oil specialists regarding your options, please don't hesitate to contact us on the number provided. Our team will be more than happy to help you with a home heating oil order.
Get The Best Home Heating Oil Prices Now!
Due to the frequent changes to the price of fuel oil, getting yourself the best deal can sometimes feel like pulling teeth. Our instant quote form will provide you with the latest home heating oil prices in seconds.
What are you waiting for? Grab a free quote for your central heating oil now or call 0845 313 0845 for today's prices!
Why Do Domestic Oil Prices Change?
Domestic heating oil prices fluctuate depending on factors such as the time of year and the location of each heating oil supplier in the UK. At Crown Oil, you'll only ever receive our best service, support, and home heating oil prices. Our home fuel oil prices are checked daily, and we'll always try to beat a competitors price if we haven't already done so.
If you have received a home heating oil price from another company and would like to run it by us to make sure you aren't paying too much, call us today on 0845 313 0845 or fill in our online quote form now.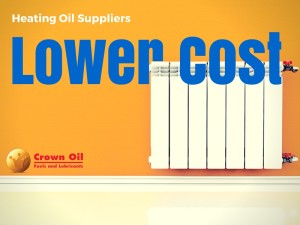 Don't Get Confused By Home Heating Oil
Home heating oil is a popular fuel used to heat domestic premises requiring low sulphur fuel. It has many varied uses around the world, but due to its low-cost and reliability, it is a very popular option for domestic customers requiring fuel oil for their oil boilers and central heating systems.
We've been supplying heating oil across the UK for many years and believe we have heard all the names for fuel oil that people use. To stop you getting confused if you're a new buyer, home heating oil is also known by several other names including:
Boiler Juice
Burning Oil
28 Second Heating Oil
Paraffin
C2 Kero
Standard Kero
Fuel Oil
Are There Any Heating Oil Alternatives?
Kleenburn Kerosene is a clean-burning, heating oil option for the home that can be purchased from Crown Oil. Its clean-burn characteristics maintain a high heat output while offering maximum efficiency. For many years, it has been the most economical fuel oil for heating the home.
As an independent family-run business here at Crown Oil, we believe that excellent service is paramount to our success. This level of service combined with first-class local knowledge has made us one of the leading home heating oil suppliers in the UK. With over 65 years of experience, you can count on us to deliver!
For a slight increase in your central heating oil prices, you can have a much cleaner burning fuel for your home. This extra cost will benefit your central heating systems and oil boiler with an efficient burn with less odour and deposits. It may increase the price of central heating oil, but the heat output is greater.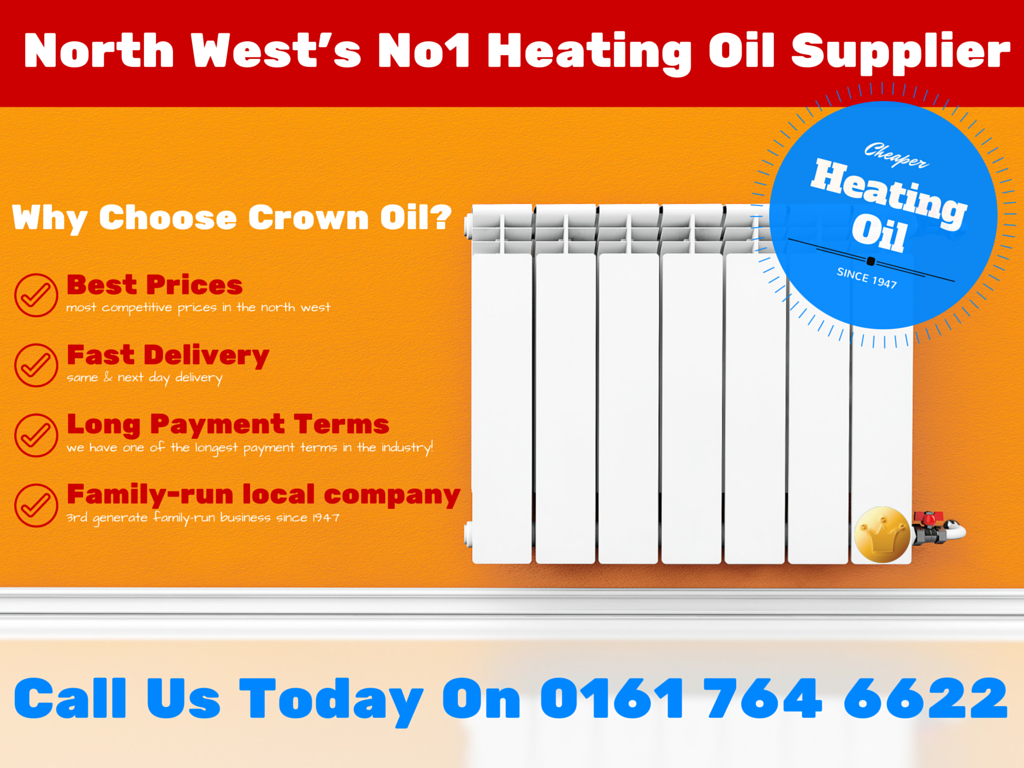 How Can We Offer Cheap Home Heating Oil Prices With Flexible Payment Options?
Our independence and strong buying power give us the ability to offer the most competitive heating oil price on the market. Not only do we try to offer the best prices but, our flexible payment terms and fast deliveries make each fuel oil delivery tailored to you.
Did you know 92% of our home fuel oil deliveries are within 24 hours? This makes us one of the leading home heating oil suppliers in the UK! Whether you're looking for the best nationwide supplier or local fuel oil price Crown Oil can deliver on time, wherever your location may be.
We always strive to get homeowners a low home heating oil price. To find out how much we can save you with our domestic oil prices call our team on 0845 313 0845.
How Can I Look After My Heating Oil Supply?
When you are keeping heating oil at your home or place of business, it is important to keep the condition of your oil and its safety into account. Here are some tips on how you can look after your oil supply effectively.
Get professional analysis: Getting your supply checked on an annual basis by professionals is a good way of monitoring the condition of your oil. Experts can check for bugs or any contamination in your tank and also clean your fuel if necessary.
Look after your tank: Try and check your tank for cracks or leaks on a regular basis. If a crack is left unnoticed, it can lead to a leak which cause an environmental health issue. The sooner you spot issues, the sooner you can prevent any major issues.
Purchase a suitable tank: We offer a complete range of tanks and containers in a variety of sizes, materials, shapes and capacities to suit all requirements.
Call us now for more advice, support, and a heating oil quote on 0845 313 0845.
Summary
Reviewer
Review Date
Reviewed Item
Heating Oil - Professional service
Author Rating