Low Heating Oil Price Liverpool
Looking To Purchase Heating Oil in Liverpool?
Then you have come to the right place. We offer low heating oil prices with same or next day delivery. Please give us a call now on 0161 762 7777 – Or please fill in our quote form.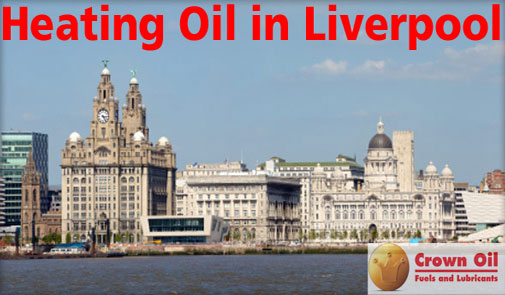 Crown Oil is friendly, family run business based in Bury in the North West of England. This is where we have been supplying heating oil, kerosene, fuel and lubricants for over 65 years this coupled with 92% of our deliveries, delivered within 24 hours. This makes us one of the quickest heating oil delivery companies around.
Heating Oil Liverpool
If you're looking for the very latest and best priced heating oil in Liverpool, then get in touch now. One of our team will be more than happy to assist you with your heating oil needs and answer and questions you may have.
Thanks again for visiting our site today and we hope we can be of service to you.
Below are some other fuels and services we offer to the Liverpool area:
Environmental Services We Offer: