Machine Lubricants Suppliers
Top Quality Machine Lubricants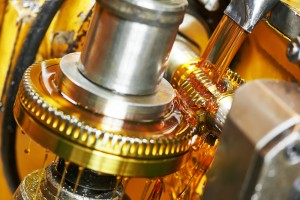 If you're looking for machine lubricants suppliers that can provide lubricants of the highest quality, then you have come to the right place.
Here at Crown Oil, we blend our own lubricants in-house to make sure that are top quality and then provide them to our customers at competitive prices.
Want to find out more? Give us a call on 0845 313 0845 and one of our lubricant experts will be able to give you all the information you need.
Machine Lubricants for All Industries
We have developed a strong reputation in the oil and lubricants business and we are proud to be a leading supplier for a wide range of different industries.
We can provide lubricants to industries such as:
Lubricants Blended In-House
The requirements and standards for lubricants have changed a lot over the years. To keep up with the changes, we are constantly improving our blending formulas to meet the demands of a wide range of industries.
Because we blend our lubricants in-house, we can ensure that they are available to all of our customers at competitive prices.
Why Choose Crown Oil?
We can deliver lubricants right across the UK. No matter where you are based, we can deliver within 48 hours of receiving your order.
Need an urgent delivery? Our emergency delivery service can be with you within 24 hours maximum.
When your order from us, you will be given your own personal account manager. From making new orders to getting advice and support, they are on hand for everything you need.
Need help managing your oil supply? Our fuel management services will make sure your fuel supply is topped up so then you don't have to worry about it.
Want to place an order for machine lubricants now? Then give us a call on 0845 313 0845 or fill in the online quote form and we will process your order today!