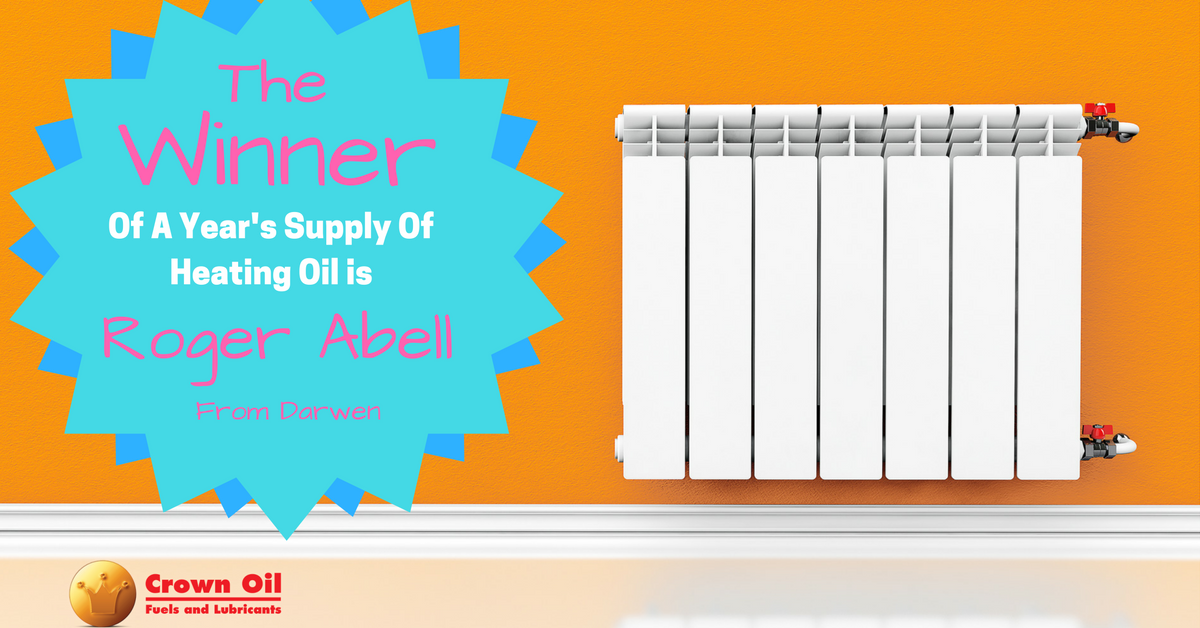 We recently ran a fantastic competition for the chance to win a year's supply of heating oil. This was a great chance to have all your heating oil ordering needs taken care of for the next year so you can relax and keep warm throughout the winter months ahead.
Similar to our previous competitions, this was a great prize with plenty of interest with many people entering who kept their fingers crossed for the chance to be the lucky winner.
On 5th September, the competition closed and we had lots of entries in the end. Crown Oil would like to congratulate the competition's winner who was announced yesterday on Social Media. Congratulations go to Roger Abell who will be contacted with further information about this great prize. Crown Oil will be looking to make the necessary delivery arrangements with Roger in the near future.
A massive thanks goes out to everyone who participated and hopefully better luck next time. We will be looking to announce further competitions again in the future with more fantastic prizes to give away.  Stay tuned on our website and make sure you follow Crown Oil on Social Media by clicking on the icons above.
Let Crown Oil provide you with a quick quote if you are looking to order heating oil. Fill in our Heating Oil quote form or give our fuels experts a call on 0845 450 4494.