Learn more about Gas Oil
Watch our short video below…
Have you ever wondered when gas oil was originally formed? Do you know how many barrels of oil we consume on a daily basis around the world? Find out the answers to these questions and more in our handy infographic, dedicated to some interesting facts about the fuell:
(Click the image to see full sized version)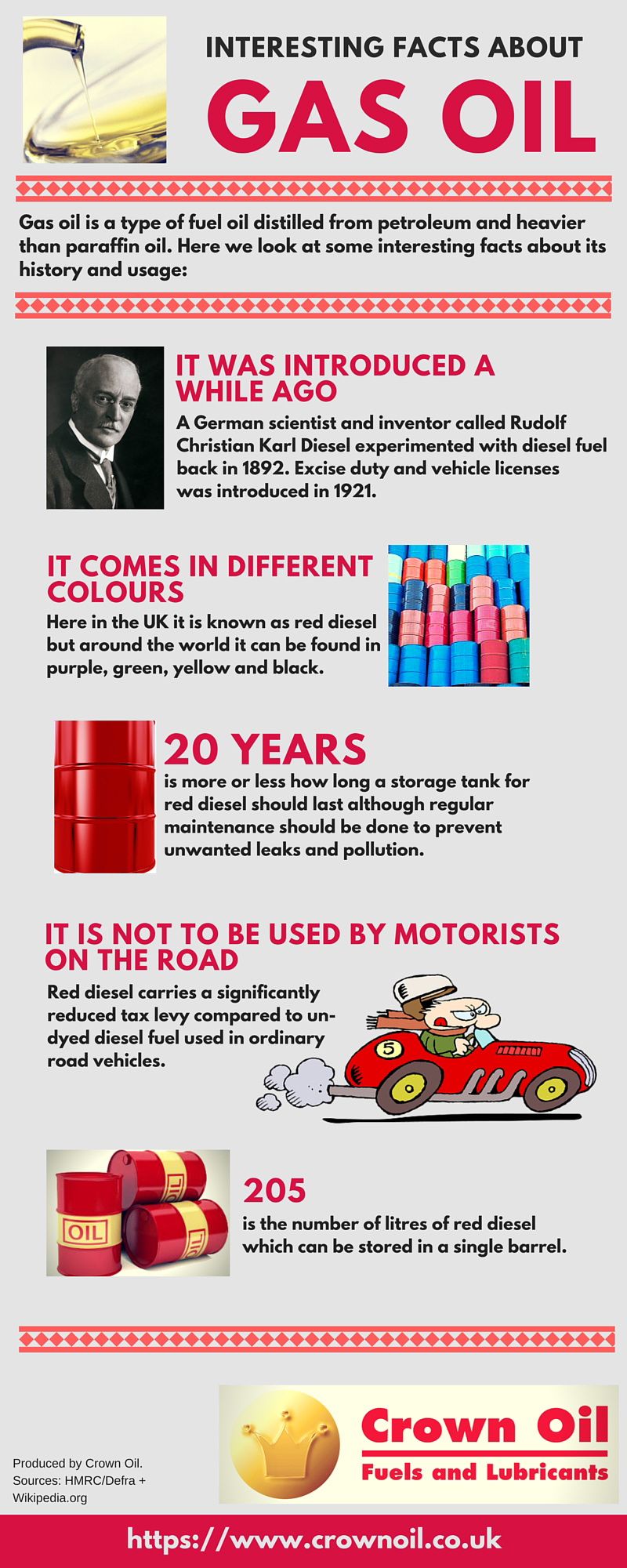 In the UK, gas oil (also referred to as "red diesel") is a rebated fuel used for a variety of machinery and vehicles, although for non-road usage. Examples include tractors, excavators, cranes and other non-road applications – such as boats. It is illegal to use red diesel on public roads. We have put together a guide which covers the differences between fuels, all of which are available from Crown Oil.
Crown Oil supplies a wide range of products including gas oil/red diesel, diesel/derv, heating oil/kerosene as well as lubricating oil. These fuels and lubricants are available at competitive prices and are used in a wide range of industries such as agricultural, horticultural, construction and marine.
With our vast UK position, we are able to provide deliveries within 48 hours, with an emergency delivery fuel service available for when you need fuel in a matter of hours.
To find out more information or for help ordering fuel, please call our fuels team on 0845 313 0845 or fill in our online quote form for a quick response.