A Northwest Home Heating Supplier You Can Count On
Here at Crown Oil, we aim to beat your current heating oil quote and save you money on your heating oil purchases, now and in the future too.
To get the very latest and lowest heating oil prices today, please call us on 0845 313 0845 or fill in our online form and one of our experienced account managers will be able to give you a heating oil quote.
About us: Crown Oil Ltd
Established for over 70 years, Crown Oil is an independently owned, family business, supplying oil throughout the UK to both homes and businesses.
We believe excellent service is paramount to our success. Combine this with first-class local knowledge and competitive prices and that is what makes Crown Oil the number 1 choice for your domestic and commercial fuel oil and lubrication needs.
Our reputation for reliability and in-depth knowledge has been built up from supplying to both domestic customers and commercial customers over many decades. Our customers rely on our competitive prices for Heating Oil and our reliable service and deliveries, completing over 90% of deliveries within 24 hours of placing an order.
Please note: we are only able to supply home heating oil within the Northwest, but our wide range of fuels and lubricants, including industrial heating oil can be supplied to anywhere within the UK.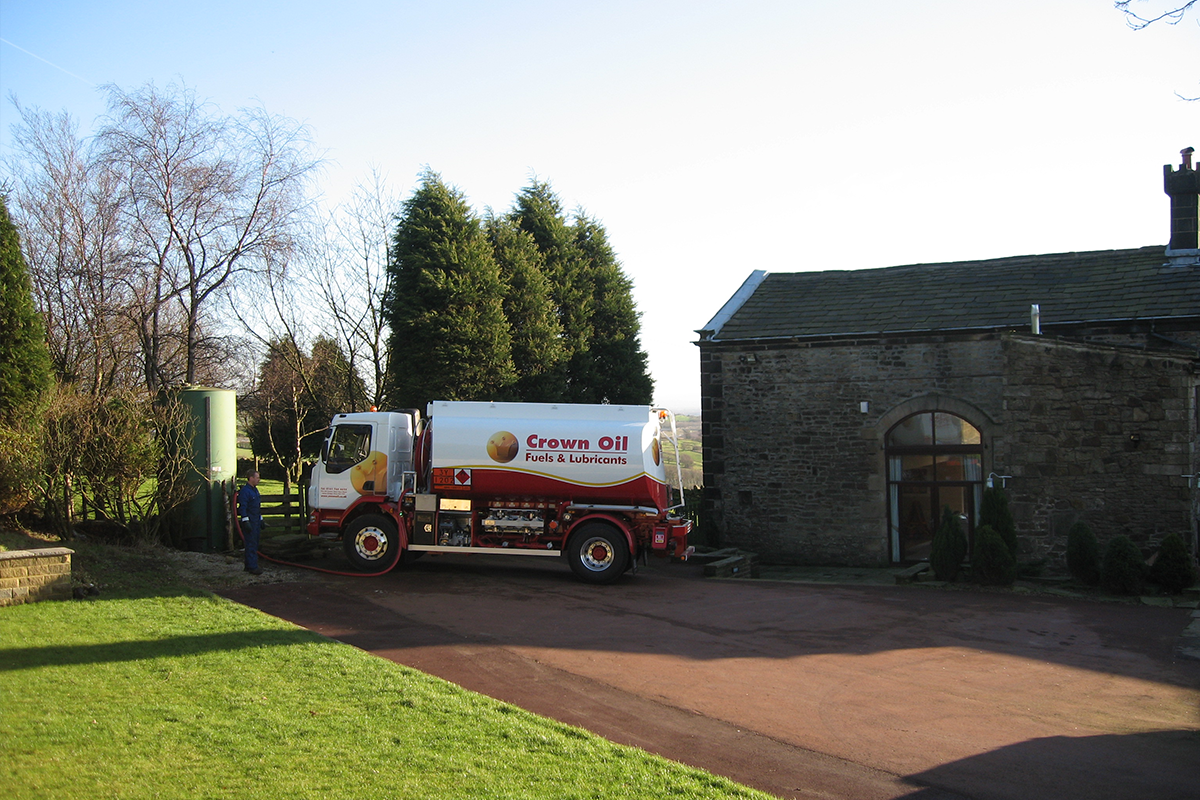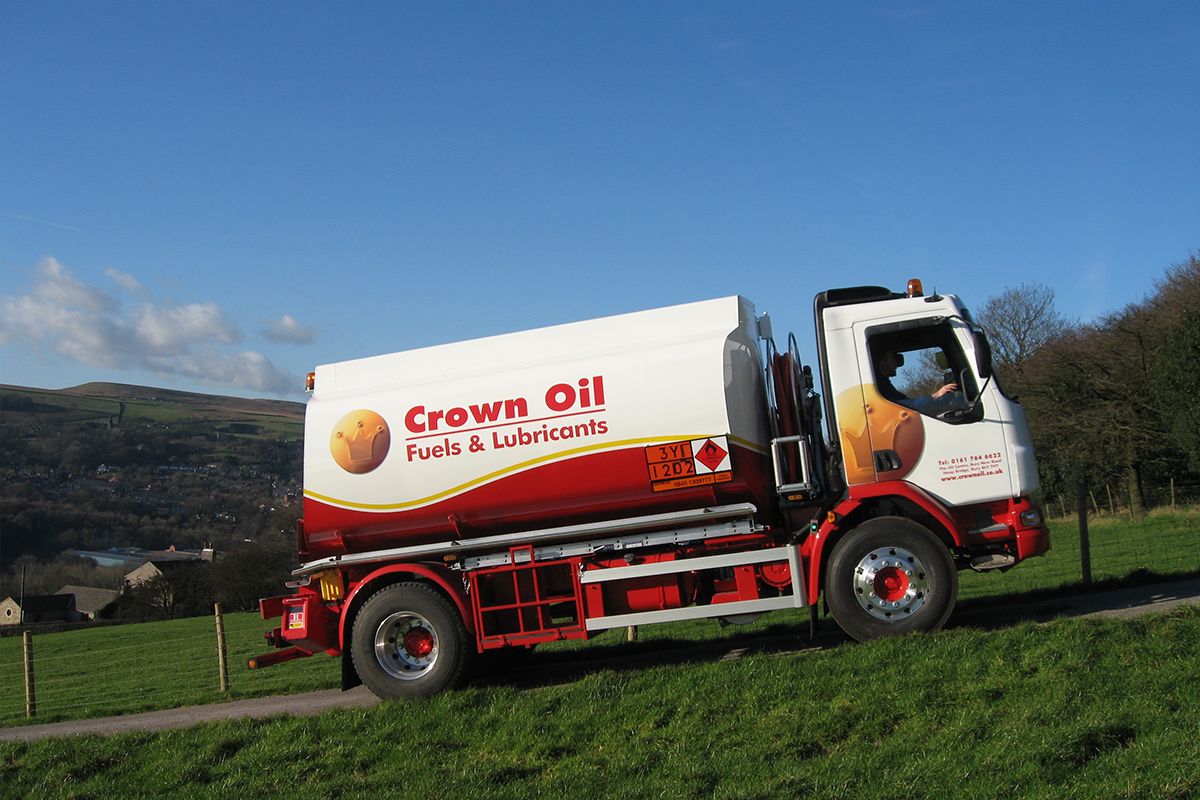 Running low on heating oil in the Northwest?
For our regular deliveries, we will aim to deliver your home heating oil the following day, but in the event of running low or even worse, running out of heating oil, we will do our best to deliver to you within just a few ours, with our emergency fuel delivery service.
Please note: an additional call out charge will apply for out of hours fuel deliveries.
No oil delivery is too large for us here at Crown Oil and you needn't worry about how remote your location is. We have a wide range of fuel tankers to suit your needs. Whether that is a full 36,500 litre delivery on an articulated tanker right down to 500 litres on our 'baby tanker', we have the equipment to fulfil your needs.
What are the advantages of buying home heating oil in the Northwest from Crown Oil?
We're a trusted supplier with over 70 years' experience selling and distributing home heating oil
Same or next day delivery service available if you're in an emergency
We'll deliver wherever you are within the Northwest
Our baby tankers can deliver heating oil to the most hard to reach areas
Buy in quantities from 500 – 36,500+ litres
With our vast buying power, you're guaranteed a great price for your heating oil
From our dedicated account managers to our delivery drivers, our service is famously friendly and personal
To order your home heating oil in the Northwest, call us on 0845 340 3983 or fill in our quote form to order your home heating oil today.