Ancillary Products
Crown Oil supply a wide range of tanks and dispensing equipment to make using our oils and lubricants a safe and environmentally friendly operation.
We can also offer expert advice on which tank or which barrel drip tray would best suit your personal needs with respect to the latest environmental regulations.
Below are just some of the products that we supply:
• Barrel Pumps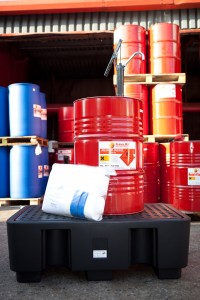 • Plastic Tanks
• Grease Guns
• Steel Tanks
• Jugs & Funnels
• Mobile Bowsers
• Barrel Taps
• Tank Hire
• Flow Meters
• 240v Pumps
• Hose & Nozzle Kits
• 12/24v Pumps
• Absorbent Granules
• Barrel Drip Trays
• Spill Kits
Ready to place an order? Call us on 0845 313 0845.