CHP Biofuel
Renewable CHP Biofuel
Our CHP Biofuel is the more environmentally friendly heating oil you've been looking for. We make our own from reprocessed and clean waste oils to make sure its the best quality on the market.
It's OFGEM-approved and is manufactured from totally renewable and sustainable sources, mainly high quality 'waste oil' feedstock.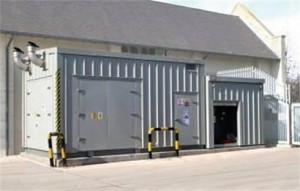 What are the benefits?
Yields 87% fewer CO2 emissions than petroleum-based diesel
Biodegradable and completely non-toxic
Guaranteed to meet OFGEM requirements in order to earn ROCs certificates
Exceeds the minimum requirements of EN14214 (European standard for heating oils)
Benefits of using Crown Oil for CHP Biofuel:
We're a trusted supplier with over 70 years' experience selling and distributing fuels and lubricants
Same or next day delivery service available if you're in an emergency
We'll deliver wherever you are – we really do offer true national coverage!
Our baby tankers can navigate the hardest to reach areas, no matter where you're based
Our CHP Biofuel is the best quality available on the market
We offer some of the most flexible payment terms in the industry to suit your budget and schedule
With our vast buying power, you're guaranteed a great price for your fuel
From our dedicated account managers to our delivery drivers, our service is famously friendly and personal
To order your CHP Biofuel, call Crown Oil today on 0845 313 0845.
---
Renewable Obligation Certificates (ROCs)
Renewable Obligation Certificates are awarded by OFGEM to encourage the use of non-fossil, renewable energy sources by companies generating their own electricity for heat and/or power.
CHP Biofuel
Our fuel is made from waste oil using bio-ethanol, so fully meets OFGEM's strict requirements for ROCs eligibility and has been approved on other CHP installations. We are able to supply a letter confirming the provenance of the raw materials. You can then submit this letter to OFGEM in support of your ROCs application.
Please note that each individual site generating power or CHP must be registered and approved by OFGEM for the ROCs certificates to be awarded. This is an auditing process that will involve inspection and certification of your plant. For further information on your eligibility for ROCs and the process required please refer to OFGEM. If your power generation plant is already certified, it is a relatively simple process to achieve approval from OFGEM on our CHP Biofuel as a replacement for your current fuel.
For more information on Crown CHP Biofuel and ROCs eligibility, please call Crown Oil on 0845 313 0845.
For information on CHP generation or the ROCS renewable fuel incentive scheme, please visit OFGEM's website.