Diesel / Derv
Nationwide White Diesel / Derv Supplier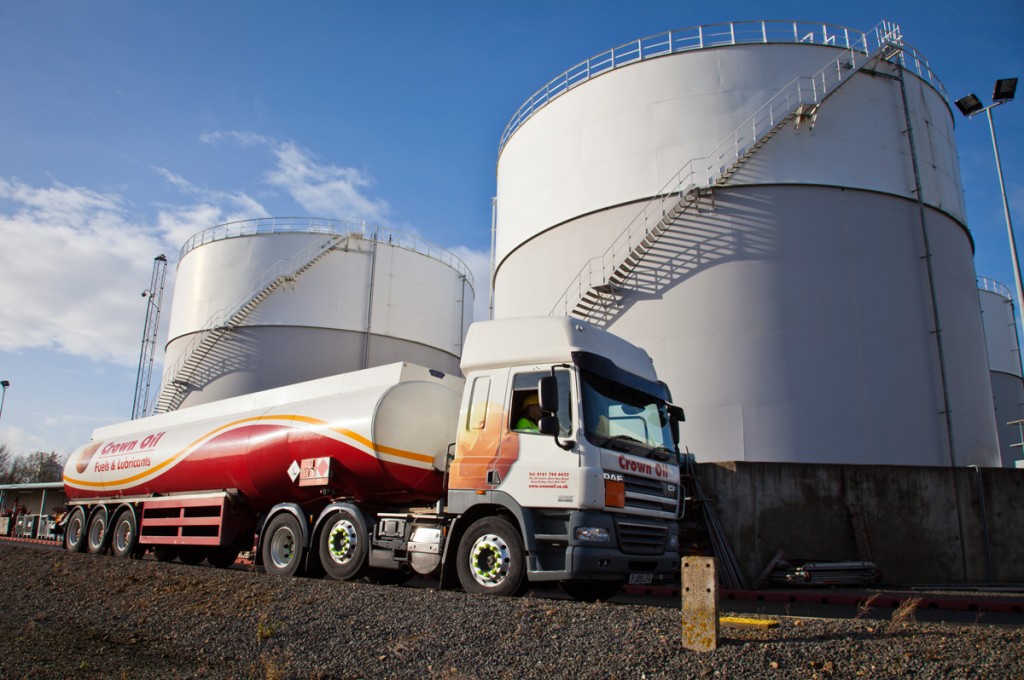 Please note: 1,000 litres is our minimum order amount for DERV.
Here at Crown Oil we buy our diesel / derv direct from the refinery and have full traceability to ensure you receive the higest quality fuel and standards for your vehicles.
Why Choose Us To Be Your Diesel Supplier?
Our independence and buying power gives us the ability to make cost efficient purchases and pass the savings on to you, guaranteeing competitive prices, as well as flexible payment terms. We sell diesel in bulk quantities from 1,000-36,000 litres delivered in road tankers.
Ultra Low Sulphur Diesel
(ULSD) Is an environmentally friendly fuel, with substantially lowered sulphur contents. It is carefully blended to give specific features such as quick starting and reduced deposits.
Since 2006, almost all diesel fuel available in Europe is of a ULSD type.
For full diesel specifications, please see our Ultra Low Sulphur Diesel data sheet.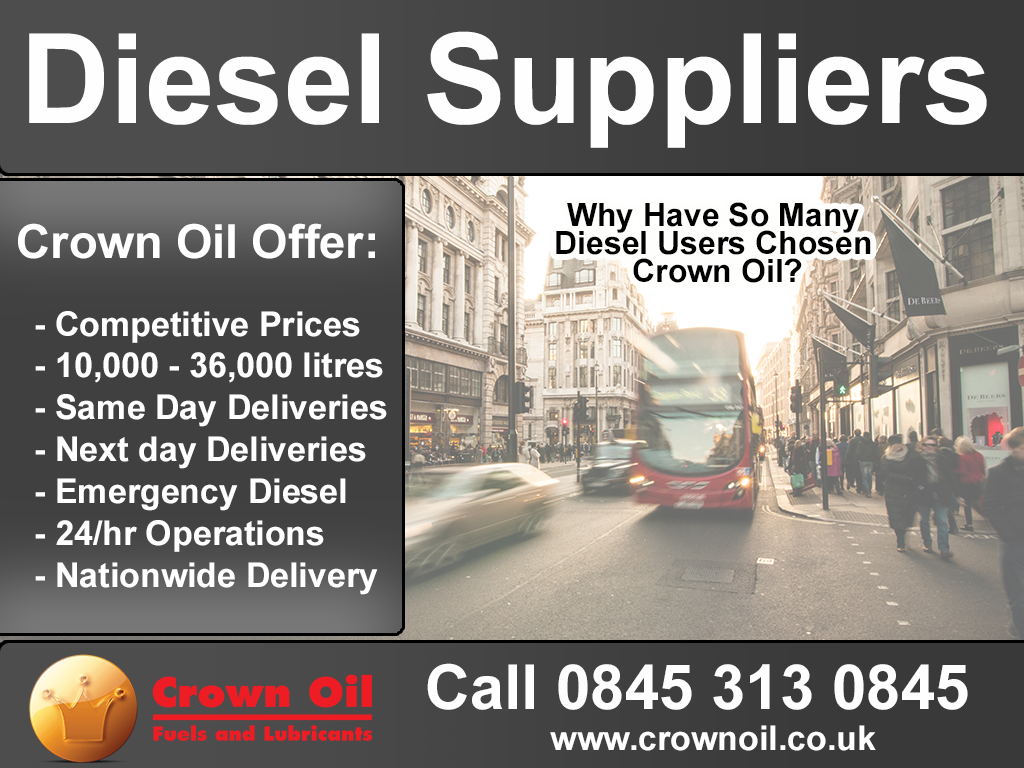 7 Reasons to use Crown Oil to be your Diesel / Derv Fuel Supplier:
1. We can offer the longest payment terms available in the industry; various payment methods accepted.
2. Benefit from our huge buying power
3. Same/next day diesel delivery service
4. Buy from 1,000-36,000 litre lots
5. True national coverage
6. We have over 65 years experience in giving the customer what they want, when they want it.
AND MOST IMPORTANTLY OF ALL…
7. The personal touch. You will have a dedicated account manager to look after you, who will fulfil all of your oil needs and use their knowledge of the oil markets to your advantage.
Let Crown Oil Supply Your Diesel – Get a Live Instant Quote Now – Call 0845 313 0845
Useful information about diesel
The word "diesel" is derived from the German inventor Rudolf Christian Karl Diesel who invented the diesel engine.
Diesel fuel differs from gasoline in a number of ways, e.g.:
diesel is composed of larger hydrocarbon molecules, which have higher boiling points.

diesel is much less prone to evaporation.

diesel has a considerably higher 'energy density'

The price of diesel usually rises during the winter time as demand for heating oil rises, which is refined in a very similar way to diesel.
Fuel quality regulations specify that additional refining is required to lower sulphur contents, which can also contribute to a higher cost.
Crown Oil has been supplying road diesel, white diesel and red diesel for over 65 years. Over this time, we have learnt a wealth of knowledge about what our customers need and want.
We can deliver the fuel you need, to where you need it and when you need it! 92% of our deliveries are within 24 hours, this coupled with our flexible payment terms makes us the preferred diesel / fuel supplier for many companies.
Please get in touch today for a great price and to deal with one of the best & longest established, privately owned, diesel suppliers in the UK.
Below are more products we offer:
Further Fuel / Lubricant Products