Keep Your Home Warm with Our Heating Oil
Here at Crown Oil, we can supply you with home heating oil quickly, efficiently and at the best possible price to anywhere in the North West. It doesn't matter however remote your location, we will ensure your domestic delivery will reach you to keep your home toasty all year round.
For help placing an order, give us a quick call on 0845 313 0845 to speak with one of our friendly sales team members.
We also provide industrial heating oil (IHO) to many businesses throughout the UK, which is the perfect alternative to gas oil to heat your business for less. Whether you need a 205-litre barrel or a bulk delivery of 36,000 litres or more, we can deliver your heating oil on the next day or even very same day. To find out more, call 0845 313 0845 today.
One Heating Oil – Many names
We've been supplying heating oil for many years and can safely say we've heard all of the various names it's been given. For new buyers it can get slightly confusing, so here's a list of its most common nicknames:
Kerosene
Burning oil
28-second heating oil
Paraffin
C2 kero
Standard kero
Fuel oil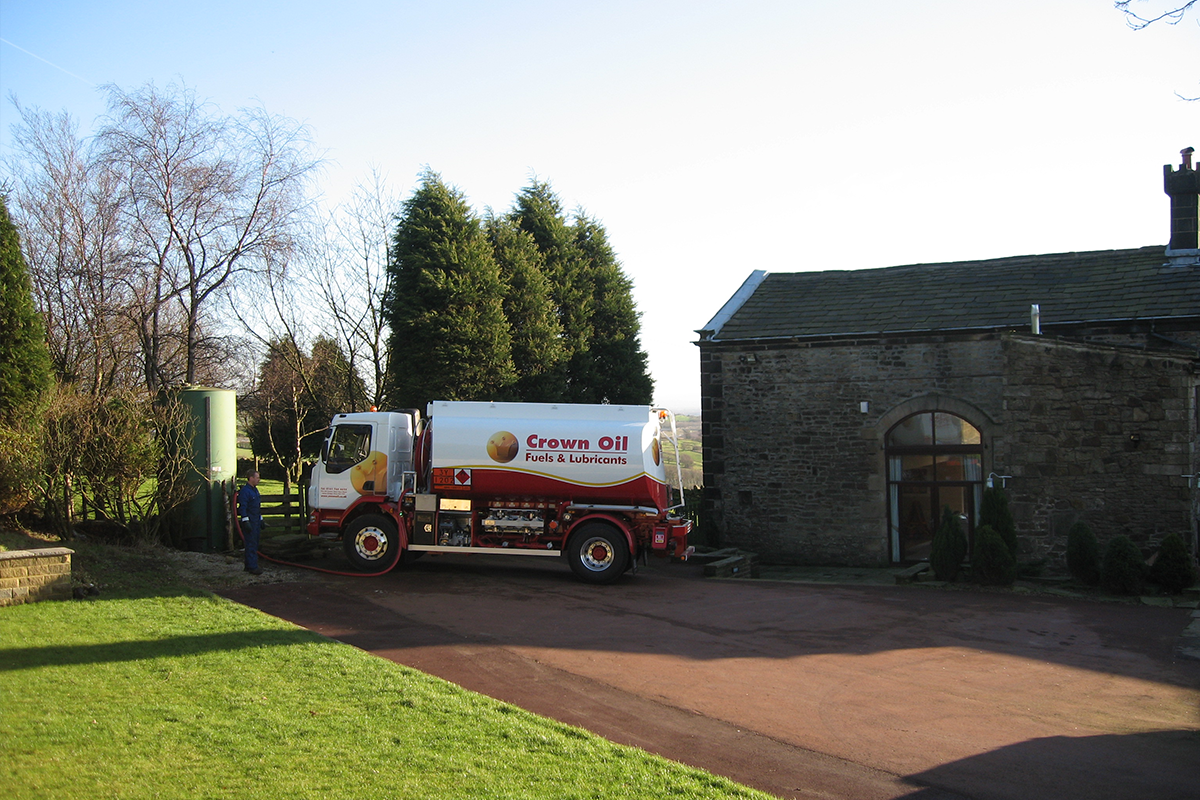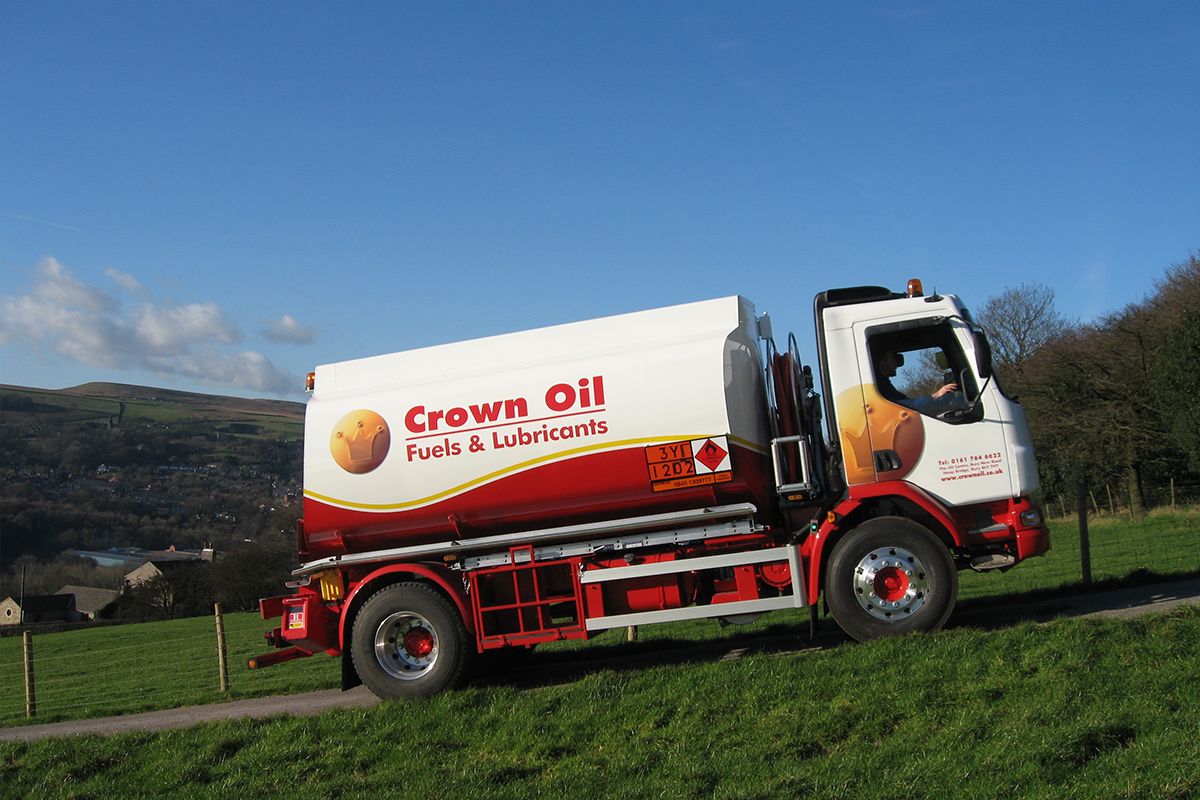 What are the benefits of using Crown Oil to supply your Heating Oil?
Standard 24-48 hour delivery – We offer a range of delivery options to ensure you never have to wait for that much-needed heating oil delivery
North West coverage – We really will deliver your heating oil to all locations within the North West; we have some of the quickest delivery times in the industry
Bulk heating oil quantities from 500 – 36,000 litres+ – To enable you to make bigger savings in the long run and for those of you who need regular top-ups, we can supply you as much fuel as you need with our fleet of tankers
Need less than 500 litres? – Don't worry – we also supply 205-litre barrels if you don't have the storage space
Affordable prices – With our vast buying power, you're guaranteed a great price for your heating oil all year round
Unrivalled customer service – From our dedicated Account Managers to our friendly Delivery Drivers, our service is famously professional yet personal
Ready to order? Call us now on 0845 313 0845 or fill in our quote form to order your home heating oil today.