Kerosene
Kerosene Supplier – Nationwide Delivery
We can help you find and buy kerosene at the most competitive rates. For the latest prices on kerosene, please use our quote form on this page or telephone 0845 313 0845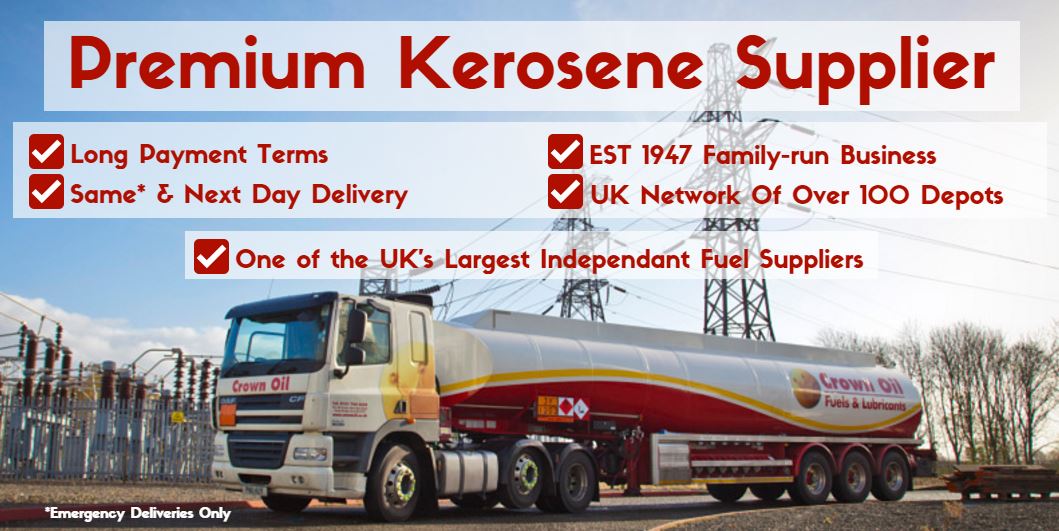 Kerosene is the perfect heating fuel for all types of commercial and domestic premises, it is also know as:
Boiler juice
Burning oil
28 second heating oil
heating oil
Industrial paraffin
C2 kero
Standard kerosene
We supply kerosene in oil tankers varying in size and capacity. Our fuel tankers currently range from a 500-litre baby tanker right through to one of our 36,000-litre capacity articulated tankers. Domestic kerosene prices are the same as larger, non-domestic deliveries and will not usually require an articulated tanker reversing down a cul-de-sac or small street. The price of domestic kerosene is just as cheap as industrial kero and is the same product.
Other Kerosene For Sale
If you're looking for a better quality kerosene for your home with less odour then take a look at our premium kero called kleenburn kerosene. For a small additional cost, this premium paraffin has less odour and burns much more efficiently to produce higher heat output. Call us now for a premium kerosene price.
Just like our standard kero, we have premium kerosene for sale in 205-litre barrels and bulk quantities. We can advise you on the best fuel for your requirements and arrange a suitable delivery when you contact us on 0845 313 0845.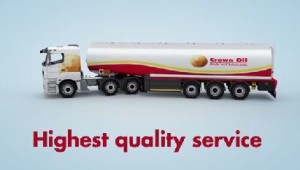 Buying Kerosene from Crown Oil
Our independent structure and strong buying power give us the ability to offer the best kerosene prices, as well as flexible payment options and unbeatable customer service. We understand that your fuel requirements are important to you and we will always try our best to make sure your delivery arrives exactly when you need it.
At Crown Oil, exceptional personal service and reliable deliveries are our main focus. Ensuring that when buying your fuel from us is quick, easy and the delivery is punctual.
To guarantee that you never run out of fuel, we can calculate your optimum ordering pattern over a given time period and then "top-up" your kerosene oil to ensure you benefit from the lower price associated with larger deliveries. This helps keep you fuelled and a run-out does cannot occur. This additional service is free of charge so please ask about it when you speak to us.
The latest kerosene prices are only a call away: 0845 313 0845
Kerosene is used for domestic heating and industrial processes requiring low sulphur fuel. Its clean burning characteristics maintain a high heat output and maximum economy. For many years, kerosene has been the most economical fuel for central heating in homes and schools.
With over 65 years of experience, we have become experts in kerosene fuel management and delivering heating oil to customers nationwide. Up until electricity was invented, kerosene was used in home lanterns as the main source of lighting. Our founder was known locally by the name 'Harry Lamp oil'.
Kerosene is widely used to power jet-engined aircraft but, this fuel is also used as heating oil in home central heating systems and kerosene fuel can even be used as a cleaning agent or solvent. Don't worry if you're only looking at a small delivery, we don't expect everyone to require their kerosene for a fighter jet!
Kero, also commonly known as boiler juice, is the most popular home heating oil fuel used in the UK. It is typically stored in a blue or blue-labelled container or barrel which we also supply for oil storage.
Kerosene, also known as paraffin, has various spelling mistakes attached to it which sometimes makes finding information about it difficult. Some of these misspellings include kerosine (also a variant of kerosene and not necessarily a mistake), keroseen, parrafin, parafin and kerasene.
For full kerosene oil specifications, please view our Downloads – KEROSENE STANDARD.
Click the link if you would like to read a little more about boiler juice or home heating oil or please click here – To learn more on Wikipedia.