Kleenburn Kerosene
Our own clean-burning blend
With several years of research and development behind it, Kleenburn Kerosene has been developed to improve oil-fired boiler efficiency and allow a massive reduction in home heating costs.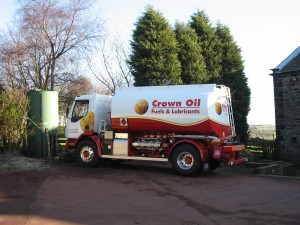 Crown Oil's Kleenburn Kerosene has been designed and developed to offer home heating oil users these benefits:
Reduced carbon build-up
Fragrance enhanced to eliminate odours
Reduction in sludge formation
Improved fuel efficiency from enhanced burner activity
Increases boiler performance
Can be mixed with any standard kero
Environmentally friendly with much lower CO2 emissions
Kleenburn Kerosene works with all boilers
Crown Oil's Kleenburn Kerosene is proving very popular with lots of our long-standing heating oil customers, with many choosing to swap from regular kerosene altogether.
Fancy making the switch to Kleenburn Kerosene?
Call 0845 313 0845 and speak to one of our friendly advisers.
---
How does it work?