Lubricants
Industrial & Commercial Lubricant Suppliers
Here at Crown Oil we have over 65 years' experience of blending lubricants and oil to specific needs and requirements. Below are lubricants / oils we offer:
Our wide range of industrial & commercial lubricants:
Fully Synthetic Engine Oils
Passenger Car Engine Oils
Heavy Duty Diesel Engine Oils
Biodegradable Oils
Hydraulic Oils
Gear Oils
Metal Working Fluids
Automatic Transmission Fluids
Rubber Process Oils
Transformer Oils
Multi-purpose Greases
Food-grade Lubricants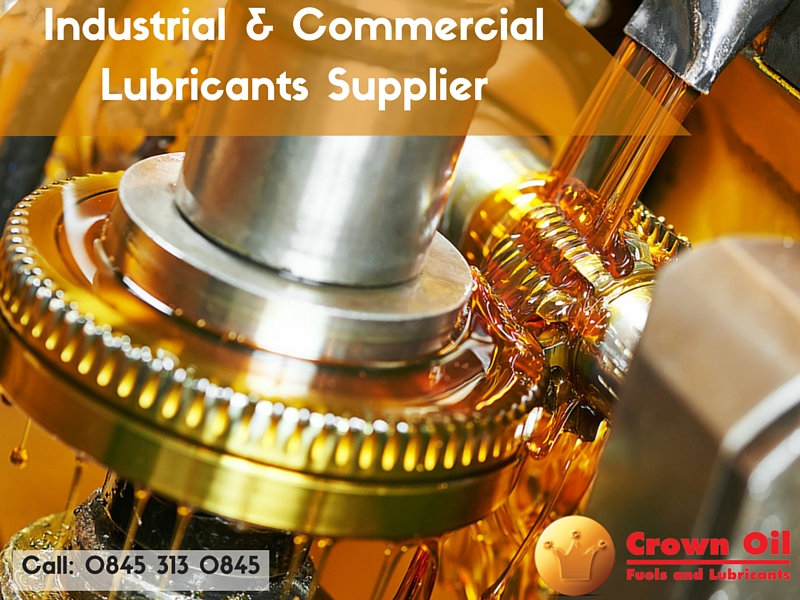 Please, give us a call on 0845 313 0845 to speak with one of our specialist team.
Lubricating oil requirements have changed beyond all recognition over the past few years. At Crown Oil, we have acknowledged this by upgrading our blending plant & product formulations to suit the ever changing demands of industry. With over 65 years experience of blending and distributing lubricants, we know we can offer unparalleled expertise in both products and service. As oil distributors to many satisfied customers in the UK, we're always looking for more companies in need of exceptional lubricants. As one of the UK's leading lubricant suppliers for industrial purposes, you can be sure of excellent service as well as guaranteed low prices.
Lubrication Solutions for all Industries
As a trusted lubricant supplier, we have been providing lubricants and technical support to customers in many different industry sectors including:
Construction
Industrial
Engineering
Manufacturing
Automotive
Transport
Agricultural
Public Sector
Total Lubricants Supplier
Crown Oil is very pleased to announce that we have formed an agreement to become an Authorised Distributor of Total Lubricants. This cooperation complements our own brand of lubricants that are formulated within our manufacturing facility in Bury, Lancashire. This new partnership enables Crown Oil to offer an enhanced range of products for use within every industry sector.
The Total Lubricants brand is a major player in the global lubricants market. Total's lubricants guarantee a consistency of product quality, just like our own, offering customers complete confidence in the performance and peace of mind that these products have been approved by the major original equipment manufacturers.
OEM Lubricants Supplier (Our Own Blend)
In addition to the advanced formulations for extended life and fuel economy, our own blend of lubricants are also noteworthy for innovative packaging. The bag-in-box pack makes product handling cleaner, more convenient and less likely to cause spillage. The neat packs are also easier, and less costly, to dispose of than conventional cans and drums.
Crown Oil offers deliveries in parallel to its national fuel distribution service. The normal order turnaround will be within five working days and provision can be made for express deliveries in an emergency. As experts in oil distribution, we can deliver lubricants on the same day for those who require emergency lubricant deliveries.
Our technical support phone line is staffed by lubricant experts. We can offer solutions and advice to solve any lubricant-related problem encountered by various industry sectors.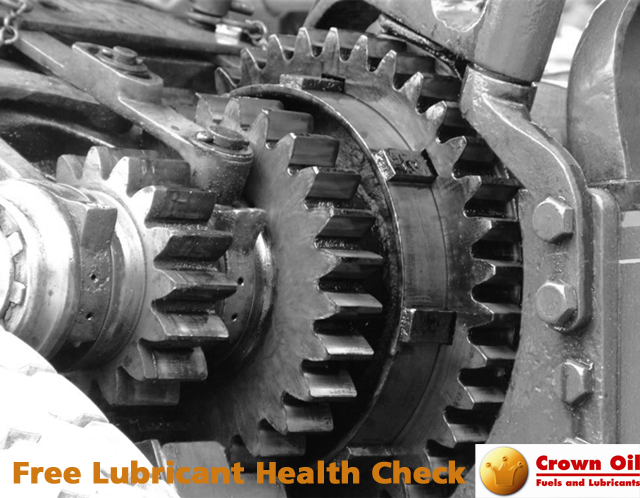 A free lubricant health check can be arranged to assess your current regime and recommend grade consolidation or cost saving measures.
Why Choose Crown Oil For Lubricants?
All of Crown Oil's staff are trained and have experience in the fuels and lubricants industry to recommend the best solutions for your requirements. As a nationwide lubricants supplier and blender, we have over 65 years of experience which you can benefit from.
Purchasing quality lubricants from the right supplier can help you manage and extend the life of your costly machinery and equipment. We blend a range of mineral oil based and synthetic lubricants for industrial usage, using the latest and most technologically advanced additive packages in the world.
Quantities are available in bulk, 205-litre drums, 25-litre containers and smaller pack sizes.
If you would like to find out more about our product range, or how we can formulate a specific oil to your requirements. Then please, email us or simply call 0845 313 0845 to speak to one of our experienced account managers and our technical support centre.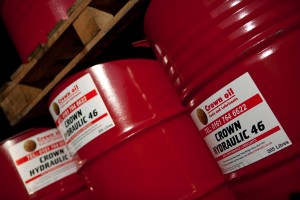 Suppliers and blenders of a wide range of lubricants including:
Fully Synthetic Engine Oil
Passenger Car Engine Oil
Heavy Duty Diesel Engine Oil
Biodegradable Oil
Gear Oil
Automatic Transmission Fluid
Rubber Process Oil
Transformer Oil
Multipurpose Grease
As lubricant manufacturers and an oil distributor for Total Lubricants, Crown Oil stands in a unique position to be able to find your perfect solution having excellent relationships with other trusted lubricant manufacturers.
CROWN OIL'S TECHNICAL SUPPORT CENTRE
Lubricants: Did You Know?
The science behind lubrication is known as Tribology. It is a mechanical engineering term and describes the process of research behind friction and wear from moving surfaces. As a lubrication's purpose is to allow moving surfaces to glide by each other, Tribologists study new advances in lubrication technology to help deliver better solutions and allow new engineering ideas to prosper.