Agricultural Lubricants
Agricultural Lubricants Supplier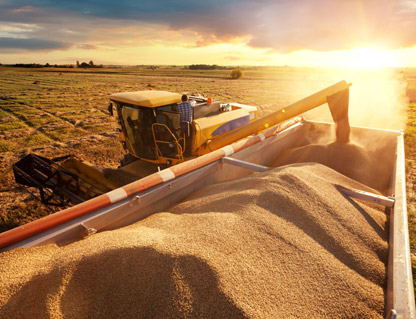 Here at Crown Oil we supply traditional agricultural lubricants from our increasingly popular agricultural range.
A range of greases and milking machine oils for the agricultural sector are also available, complemented by our chainsaw oils, with a full range of hydraulic oils.
To get a quote on your next purchase of lubricants. then please fill in the form below or give us a call on 0845 313 0845. Thanks
Crown Oil offers advanced formulations for extended life between oil changes with innovative packaging. The bag-in-box pack makes product handling cleaner, more convenient and less likely to cause spillage. The neat boxes are also simpler and less costly to dispose of than conventional cans and drums.

Agricultural Lubricants Product Range:
Super Universal Tractor Oils (SUTO) – Lubrication is important in agriculture, that's why we supply a range of oils in all viscosities to cover all aspects of tractor lubrication.
Engine Oils – Tractor engines are subject to rigorous use. We have a range of dedicated crankcase lubricants to cope with this demand.
Universal Transmission Oils (UTTO) – Wet brake, gear & hydraulic oils for universal heavy duty usage.
Hydraulic Oils – Supplied in a range of viscosities, our hydraulic fluids are biodegradable and mineral.
Gear & Transmission Oils – For heavy duty agricultural applications, we supply a range of transmissions & gear fluids.
Milking Machine Oils – Hydraulic type and vacuum pump milking machines use this type of lubricant.
Chainsaw Oils – Available in a range of viscosities, we supply a number of biodegradable & mineral lubricants. These are high quality oils that are suitable for cutter bars and chainsaws.
Biodegradable Lubricants
Our lubricants come with state of the art additive technology. Some have been derived from vegetables and synthetic base oils. We only use the highest quality ingredients when manufacturing our biodegradable lubricants. These are perfect to use in environments with sensitive surroundings that could easily be contaminated or applications that need to use environmentally friendly products.
Biodegradable Product Range:
Biodegradable Engine Oil
Biodegradable 2-Stroke Oil
Biodegradable Hydraulic Oils
Biodegradable Gear Oils
Biodegradable Chainsaw Oils
Greases
Crown Oil can offer solutions to the most demanding lubrication issues for the agriculture industry. We know that you face the most difficult working conditions. That's why our lubricants are designed for general use and to face the most severe working conditions. We offer a range of lubricants that can be used in a wide variety of applications.
Standard Range:
We supply the NLGI range in 000, 00, 0, 1, 2 & 3.
Lithium Grease –These are great general purpose lubricants.
Lithium Complex – When compared with standard lithium greases, the lithium complex offers an improved protection.
Bentone Grease – These lubricants are water resistance and perform well in exceptionally high temperatures.
Calcium Grease – For marine and general use, these lubricants offer excellent water resistance.