Food Grade Lubricants
Looking To Purchase Food Grade Lubricants?
Then Crown Oil is here to help. Our range of Foodsafe products are NSF and InS registered – we provide specialised Kosher, Pareve or Halal products which are recognised by the applicable food examination agency for usage in listed plants.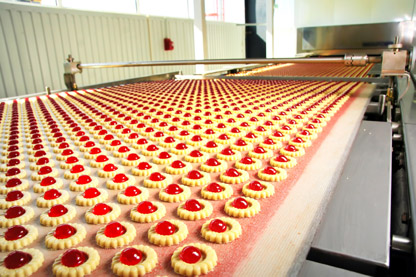 Typical industries which use food safe lubricants include:
Food grade oils are typically used by food preparation and packing plants.
These include:
Meat And Poultry (Animal Food) Plants
Canneries
Bottling Plants
Breweries
Dairies
Bakeries
Supermarkets
A harmless, odourless, pale lubricant is essential to be used in machinery that prepares or has incidental food contact. When you're preparing food the last thing you want is toxic chemicals cross-contaminating it. Using lubricants which are specially blended to be safe around food is a legal requirement for food manufacturers.
Food Grade Lubrication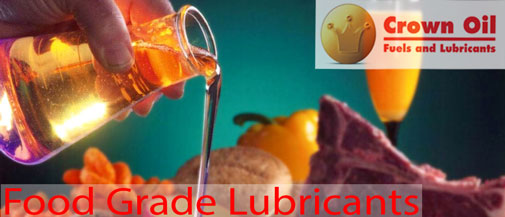 Our Food Grade Lubricants Consist Of:
Hydraulic Oils – Food safe anti-wear hydraulic lubricants
Machine Oils – general purpose lubrication for machinery
Gear Oils – Extreme pressure gearbox lube
Heat Transfer – A variety of lubricants for manufacturing cooling and the transfer of temperature.
Compressor Oils –  Piston, vane & rotary lube
Greases – Appropriate for a range of temperature applications
Sugar Dissolving Fluids
Dough Divider Oil
White Oils – For use in therapeutic & beautifying products.
Contact our sales team to arrange a free site survey to consolidate your lubrication requirements.
For technical advice or further information regarding food-industry lubricants and our own lubricating oil blends, please call our friendly team today on 0845 313 0845 or visit the support centre below.