Food Grade Lubricants
Looking to purchase food grade lubricants?
Crown Oil is here to help.
We stock a wide range of food-safe products that are NSF (National Sanitation Foundation) and InS registered.
Whether you're looking for specialised Kosher, Pareve or Halal products, everything we stock is recognised by the applicable food examination agency for usage in listed plants.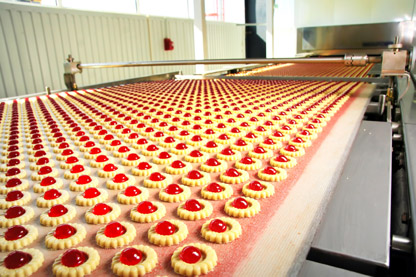 Contact our sales team on  0845 313 0845 to discuss your food grade lubricant needs.
---
Typical industries which require food grade lubricants
Food grade oils are typically used by food preparation and packing plants.
These sectors include:
Meat and poultry (animal food) plants
Canneries
Bottling plants
Breweries
Dairies
Bakeries
Supermarkets
Why use food safe lubricants?
A harmless, odourless, pale lubricant is essential to be used in machinery that prepares or has incidental food contact.
After all, when you're preparing food for mass consumption, the last thing you want is toxic chemicals cross-contaminating it.
Using lubricants which are specially blended to be safe around food is a legal requirement for food manufacturers.
Using our food safe range ensures you're taking every precaution to abide by the law and keep consumers safe.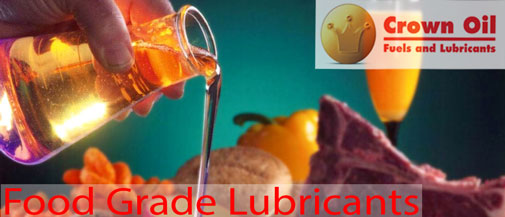 Our food grade lubricant range consists of:
Hydraulic oils – Food safe anti-wear hydraulic lubricants
Machine oils – general purpose lubrication for machinery
Gear oils – Extreme pressure gearbox lube
Heat transfer – A variety of lubricants for manufacturing cooling and the transfer of temperature.
Compressor oils –  Piston, vane and rotary lube
Greases – Appropriate for a range of high temperature applications
Sugar dissolving fluids
Dough Divider Oil
White Oils – For use in therapeutic & beautifying products.
Contact our sales team on  0845 313 0845 to discuss your needs and arrange a free site survey to determine your lubrication requirements.
For technical advice or further information regarding food-industry lubricants and our own lubricating oil blends, please call our friendly team today on or visit the support centre below.