Storage Tanks
Safe Storage for Fuels & Lubricants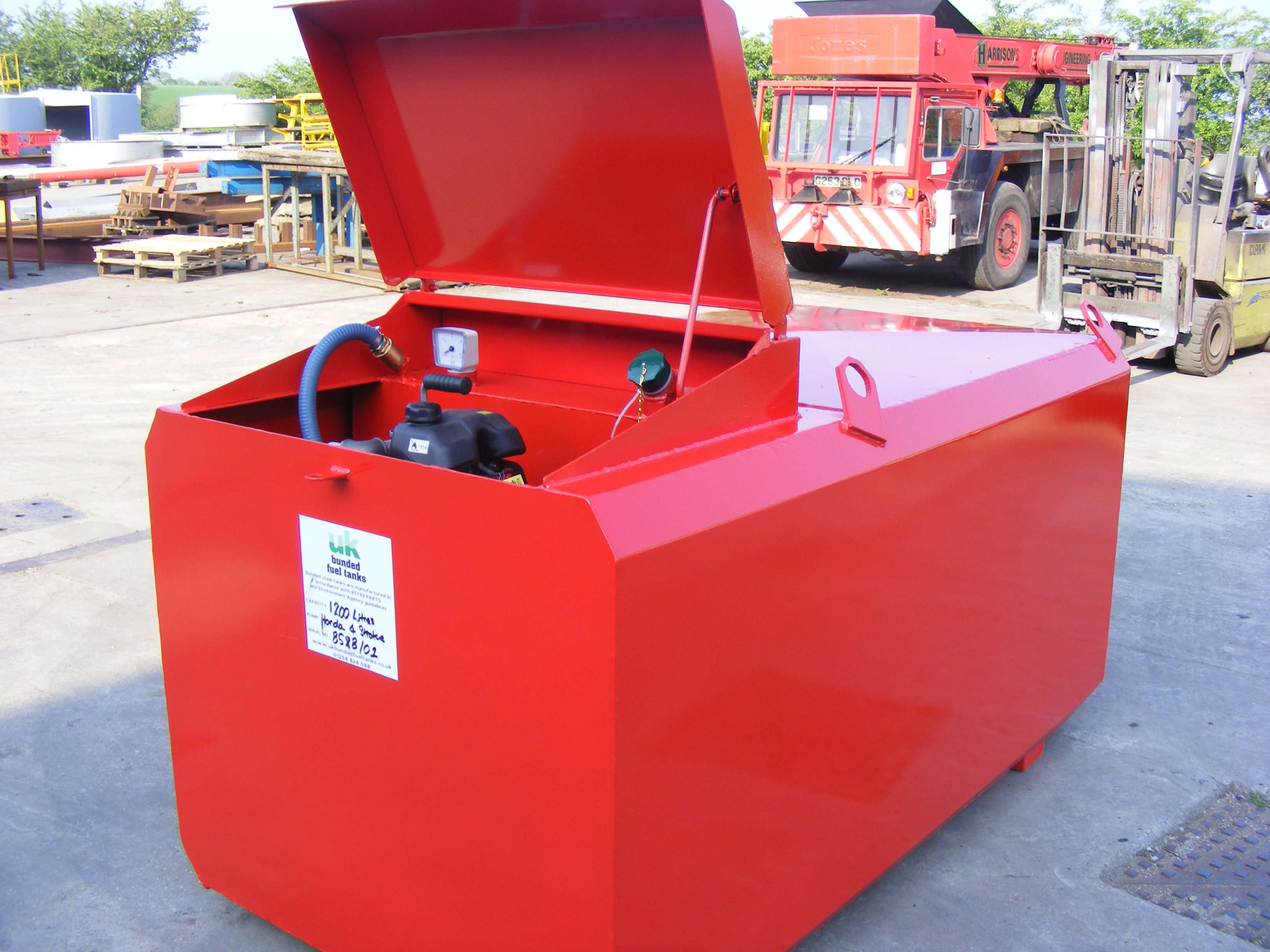 The safe storage for your fuels and lubricants, be it on a business premises or at home is of utmost importance. Not only must you ensure your containers are free from leakage and spills, but there is the added worry over security of your fuels and oils.
Complete Range of Tanks to Suit Every Need and Requirement
Here at Crown Oil, we're well known for supplying a whole range of Fuels and Lubricants to customers throughout the UK. But many people may not realise that we also supply a range of storage tank solutions, as well as ancillary products.
If you have an existing fuel tank that you had planned to replace, it's quite possible that our specialist fuel polishing and tank cleaning services may be able to make your tanks re-useable once again. It's important to ensure your fuel is kept in optimum condition, to ensure the longevity of your fuels, tanks and engines / machinery.
Our storage tanks are suitable for all fuels, oils and lubricants that we supply, such as red diesel, biodiesel and AdBlue. Each type is available in a variety of sizes, forms and volumes to suit your needs, including bunded tanks, bunded oil dispensing units or movable bowsers.
Whatever your oil and lubricant needs, we can provide you the perfect storage solution.
As a well-known fuels and lubricants specialist, you can trust us to know a thing or two about tanks and storage solutions. Get in touch with our friendly team by giving us a call today on 0845 340 3986 to talk through your needs and requirements.
Every one of our tanks features:
10-year warranty supplied as standard
Complete protection from UV rays
Corrosion prevention technology
Fully compliant with all safety and environmental standards
Easily accessed connections
Long-lasting, sturdy construction
Need something extra? No problem:
Lugs for cranes lifts
Lockable lid covers
Ladder stays
Forklift entry points
Compatibility with latest electrical devices
If you're unsure which storage solution will be most suitable for your requirements. Our team of advisors can help and advise you on your needs, if you call us today on 0845 340 3986.
---
Tank replacement service
If you need to replace an old storage tank which is currently in use. We can help you by providing a fuel uplift transfer service and tank removal service, with our full tank replacement service.
Our tank removal service includes:
Safe removal of oil from the old container
Removal of the old tank
Connection and assembly of the new tank
Refill of new tank with stated product
Ready to find out more about our storage tank solutions? Call our friendly team today on 0845 340 3986 to discuss your requirements and get answers to your storage tank related questions.