Red Diesel Price in 2018
Get Today's Latest Red Diesel Price
If you're currently buying red diesel and you're looking for a red diesel price then you have come to the right site.
Please give us a quick call now on 0845 313 0845, and one of our team will be more than happy to give you today's latest red diesel price.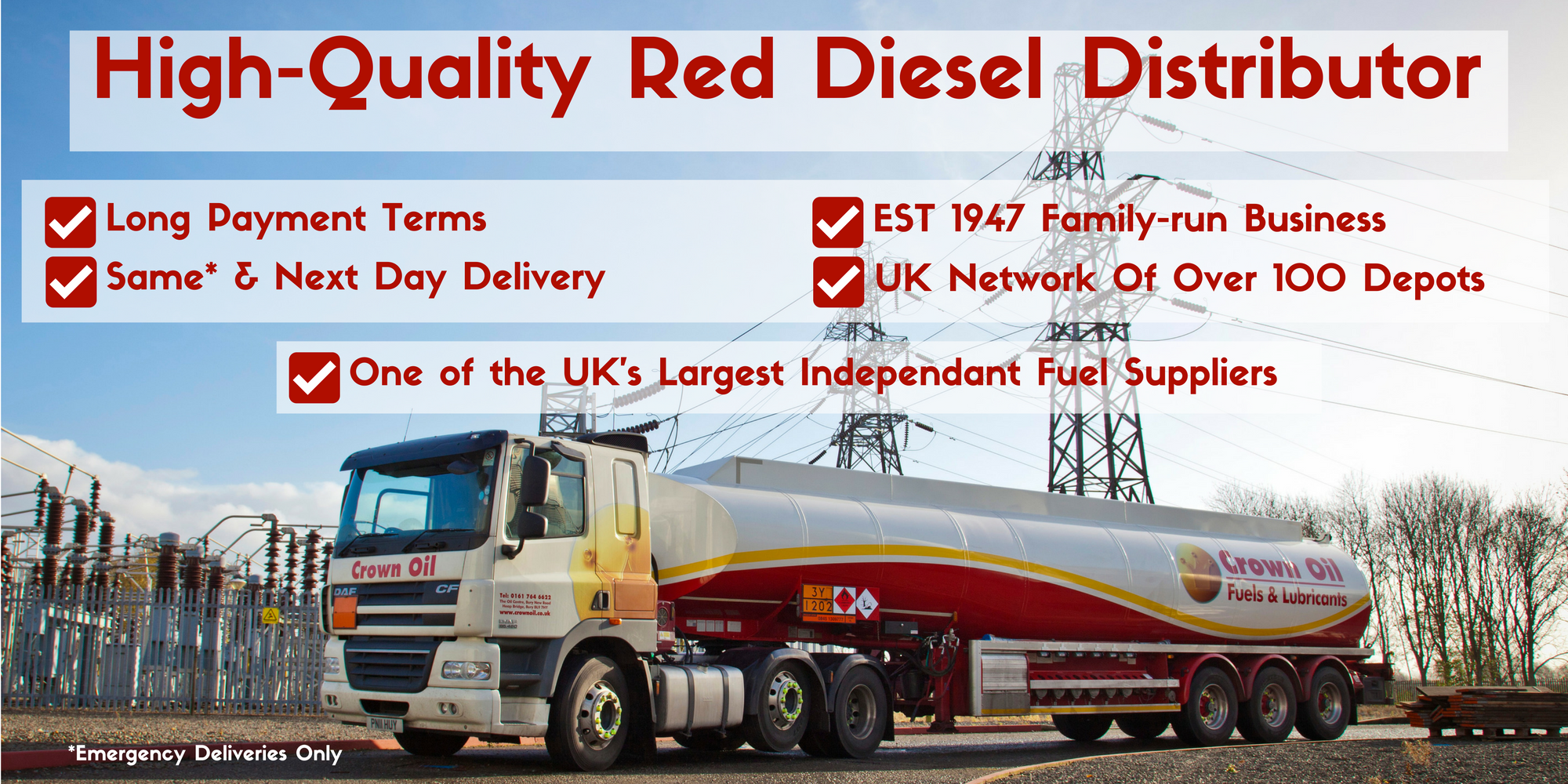 7 Reasons to use Crown Oil for your red diesel fuel requirements:
1. We have over 70 years experience in selling and distributing fuels & lubricants – Giving the customer what they want when they want it.
2. Same or next day gas oil delivery service if you're in an emergency.
3. Real national coverage with our fuel deliveries.
4. Buy from 500 litres – 36,000 litres and upwards, or just buy a 205-litre barrel.
5. Not only do we offer the highest quality red diesel but, we can provide the longest payment terms available in the industry too! Speak to us about the various payment methods accepted.
6. Benefit from our vast oil buying power!
And most importantly of all…
7. The personal touch. You will have a dedicated account manager to look after you, who will assist you in ordering gas oil and use their knowledge of the market to your advantage. We are very proud of the excellent service we provide for our customers and would welcome the chance to show you just what we are capable of.
Get The Lowest Red Diesel Price Today!
Red Diesel Suppliers Crown Oil, offer you the most competitive prices on red diesel in the UK. Call our team today for the latest red diesel price. Our massive buying power allows us to offer red diesel at the lowest prices throughout the UK. Call 0845 313 0845 to get our best red diesel price.