Environmental Services
Introducing Crown Oil Environmental
As longstanding suppliers of fuels and lubricants, we've got to know the industry and our products inside out.
Over time, we saw a demand arise to provide support with storing and maintaining the fuel we supplied them with.
Being the experts we are, we decided to satisfy the need ourselves by establishing Crown Oil Environmental, a branch of the company which offers planned preventative maintenance for fuel-dependent businesses.
From fuel polishing to tank cleaning, Crown Oil Environmental can help you keep your fuel in pristine condition, safeguarding your operations for years to come.
For more detailed information, click the link to visit the Crown Oil Environmental website here.
If you'd like to know more about the environmental services we offer, please call 0845 340 3983 to speak to an adviser.
---
Crown Oil offers the following environmental services
Fuel Uplifts & Transfers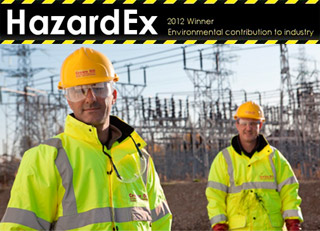 Do you have a stock of redundant fuel on your site? We can help turn this wasting asset into profit.
You will be guaranteed a professional and safe service, with all our drivers trained in spill response procedures.
Wherever you are based in the UK, we can handle bulk fuel transfers. No matter what kind of oil or lubricant you want to uplift, we can do it, whether it's from a ground or underground storage tank.
For more information, please visit our fuel uplift page.
Fuel Polishing
If you have been storing fuel for a long time, there is a chance that particulates and water have accumulated inside the tank. If so, your degraded fuel could be wreaking havoc on your fuel supply system.
Crown Oil's fuel polishing service is a technological process which will treat and restore your diesel or red diesel fuel back to its former glory, eliminating the possibility of any costly fuel-related disasters in the future.
For more information, click here.
Fuel Oil Testing
Fuel is a complicated substance, which is why it is wise to monitor the quality of your fuel supply to make sure it's not causing any damage to your fuel supply system.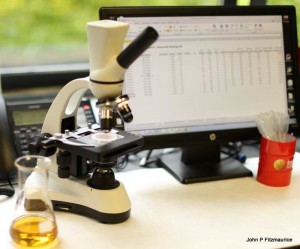 We have a team of expert chemists who are qualified and based on-site in our laboratory. They can test all your fuels for water, microbiological contamination and sulphur, giving you the information to you need to implement remedial action.
Full Technical Advice & Guidance
Not sure if our environmental services are suitable for you?
We can conduct a free site survey and offer you recommendations on what services you might benefit from, completely free of charge.
Please call us on 0845 340 3983 or fill in the form below if you are interested in any of our environmental services.