Environmental Services
The team at Crown Oil would like to introduce its new Environmental Services Division. It has been set up to enhance our one-stop offering to our many satisfied customers. We have invested heavily in bespoke industry leading equipment. This will enable us to offer a large number of environmental services.
Please watch our video of a recent case study at the Centrica Power Station. It details a range of our Environmental Services.
Crown Oil offers the following Environmental Services:
 Onsite Laboratory to assess the quality of fuel
 Mobile fuel polishing equipment capable of cleaning up to 400 litres a minute
 Filtering particulate contamination down to 1 micron
 ATP Testing to identify microbiological organism contamination
 Water removal down to 10 ppm
 Inline particle counter
 Bio diesel % testing to enable long term trouble free storage
 Sampling Equipment to allow safe, accurate sample collection
 Tank cleaning with non-man entry
 Fuel blending to permit compliance to environmental legislation
 Fuel transfers onsite or multi-site transfers
 Safe Fuel removal
 Redundant fuel purchases for realisation of stored assets
 Fuel Tank Removal / Decommissioning
Please fill in the form below if you are interested in any of our Environmental Services
Many businesses need a constant supply of fuel in their tank. It is vital this fuel is kept in a clean and operational condition. Our environmental services will allow inline cleaning enabling no loss of supply. You are guaranteed that your backup power is always online.
Click the link to visit our Crown Oil Environmental website!
No obligation site survey
Initially, a qualified member of the Crown Oil team will visit you to conduct a site survey. This will allow us to discuss your specific requirements.
On this initial visit, we will carry out a risk assessment. This involves checking the condition of your tanks and taking a sample of the fuel.
The samples collected will be taken to our onsite lab and tested by our qualified chemists. This will provide an in-depth analysis of your current fuel and our recommendations.
We will present a bespoke report specifically for your company's sit. This will contain a risk assessment and method statement. From this, we can draw up a plan of action to either clean or uplift the fuel.
Our environmental services are available to all our business customers. In most cases fuel polishing will be more cost-effective than replacing the fuel.
Environmental services we can offer you:
Fuel Uplifts & Transfers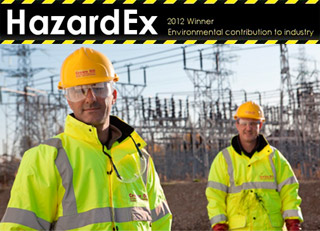 Do you have a stock of redundant fuel on your site? We can help turn this wasting asset into profit. We will safely remove the oil.
You will be guaranteed a professional and safe service. All our drivers are trained in spill response procedures. They also know how to operate fuel transfer pumps.
Wherever you are based in the UK, we can handle bulk fuel transfers. No matter what kind of oil you want to uplift, we can do it. Whether it's from a ground or underground storage tank. We use specialist tankers and transfer pump equipment to help us do this.
For more information, please visit https://www.crownoil.co.uk/services/fuel-uplift/
Fuel Polishing
Every day thousands of pounds are being lost by companies using contaminated fuel. Don't let your company be one of them!
Contaminated fuel and dirty tanks? A problem you can't afford to ignore. Click here for more information about our fuel polishing service https://www.crownoil.co.uk/services/fuel-polishing/
Fuel Oil Testing
Before and after the process, we will take a sample of your fuel for testing. From these tests, we will generate a report to show you the state of your fuel.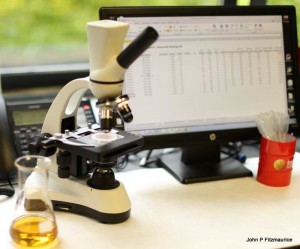 Blocked filters could occur as a result of not having your fuel quality regularly checked. When fuel is stored for long periods of time, a host of operational issues could arise. These include when the fuel being naturally or deliberately contaminated. This can damage the quality of the fuel. If your fuel does not meet the required quality your engine will not run properly. Fuel pumps will fail and injectors will be blocked. If your machinery is not running at its optimum condition, then fuel analysis will find out why.
We have a team of expert chemists who are qualified and based on-site in our laboratory. They can test all your fuels for water, microbiological contamination and sulphur. So you can be sure that your fuel is of the highest standards.
For more information, please visit https://www.crownoil.co.uk/technical-support/
Purchase of Surplus Fuels
Any excess redundant fuel that is on your site can be purchased by Crown Oil. Therefore, you can turn this environmental hazard into potential revenue for your company.
Full Technical Advice & Guidance
Not sure if our environmental services are suitable for you? Just give us a call on 0845 313 0845. A member of our technical support team will be able to offer you guidance. These recommendations are based on your situation and are free of charge.
24/7 Service
Crown Oil offers an out of hours emergency delivery service. Our phones are manned 24 hours a day, 7 days a week. To contact our out of hours team, please call 0845 130 9777.
Should you have any requirements regarding Environmental Services, please contact Mark Andrews. He can be contacted on 0845 872 3344 or email mark@crownoil.co.uk. You can also fill in the form below.