Gas Oil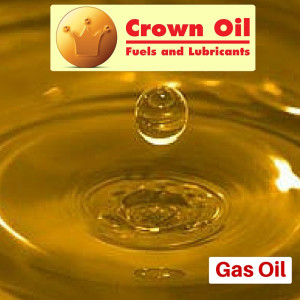 Gas oil is also known as red diesel, which is coloured red for industrial purposes. This is so that the Customs & Excise (HMRC) can identify it upon any inspection which they carry out since it is illegal to use it in normal diesel cars, on the roads.
Gas oil is also known as 35 second oil or tractor diesel.
Gas oil is used in a variety of different industries such as agriculture, horticulture and construction. It is used off-road, for machines and vehicles such as tractors and ride-on lawn mowers. For construction machinery, it is available to operators of excavators, dumper trucks, generators and pumps. It is also commonly used in diesel generators, manufacturing equipment, by councils and for some oil-fired heating systems. In more recent years, it has been used within data centres and hospitals, as fuel for backup generators.
Who Uses Gas Oil?
It can be used by commercial customers and some households to heat up their homes, businesses and for non-road vehicles. It is also used as the main source of fuel for off-road machinery and equipment.
Is Gas Oil Illegal?
Some people think that gas oil (or red diesel) is actually illegal but this is not the case. However, there are certain restrictions and guidelines for where this is to be used. It is NOT a substitute for road diesel. Although it is considerably cheaper than regular diesel, the cost of and fines or prosecution incurred from using gas oil illegally could be much higher than any savings made.
Want to find out more? We have prepared a page dedicated to frequently raised red diesel questions and answers. You can also check out our range of products or alternatively, speak to our oil experts who are on hand to help with any queries. Call 0845 313 0845.