Win 1,000 Litres Of Red Diesel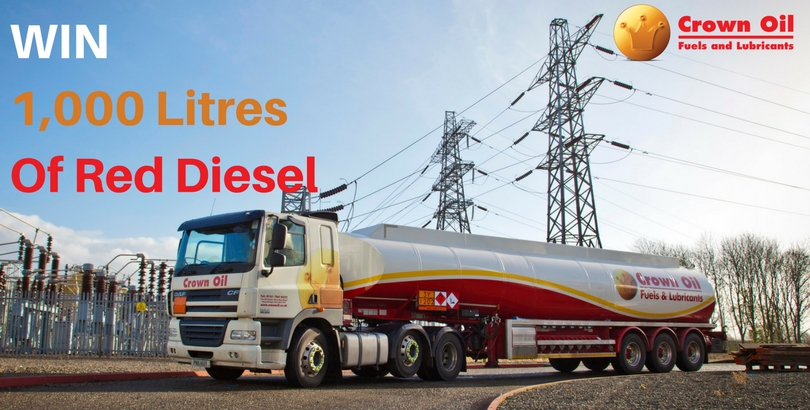 Want to be in with a chance of winning 1,000 litres of red diesel?
Looking for something to make you egg-static this Easter? Here is your chance to win 1,000 litres of red diesel absolutely free!
Do you have a tractor that could do with a top up? Maybe a generator that could do with that little extra boost heading into the Summer months? Then this competition is ideal for you!
Entering couldn't be easier. Simply fill in the short form below and your name will be in the hat. Make sure you hurry! This competition is only open for three weeks!
Also share the competition on Facebook to double your chances of winning!
The competition is open until Tuesday 25th April 2017, 10pm. The lucky winner will be announced on Thursday 27th April 2017 at approximately 2pm.
Click here for competition terms and conditions.
Check out some of our competition winners at the bottom of this page.
Here are some of our previous competition winners.