AdBlue Suppliers
AdBlue Suppliers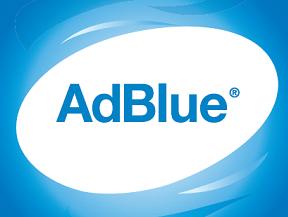 Through a process called Selective Catalytic Reduction (SCR), AdBlue reduces harmful emissions released from diesel engines. AUS32 (Aqueous Urea Solution 32.5%) is the official name for AdBlue. AdBlue consists of 32.5% high purity urea and 67.5% of de-ionised water giving it its name AUS32.
As an official AdBlue supplier for the whole of the UK, our focus is on great customer care and reliable deliveries throughout England, Wales and Scotland. The AdBlue trademark is currently held by the German Association of the Automobile Industry (VDA – Verband der Automobilindustrie).
Buy AdBlue – Call 0845 313 0845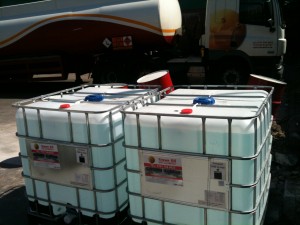 Vehicles that are fitted with SCR technology are required to use AdBlue by law. Since October 2006, all vehicles above 7.5 tonnes were manufactured with this technology. This includes industrial vehicles, buses and trucks. Your diesel will never come into contact with AdBlue because it is stored in its own designated tank with a sensor system and gauge. The rate of consumption for AdBlue is approximately 1:20 of the rate of diesel usage on standard Euro IV, Euro V and Euro VI trucks. AdBlue is sprayed into the exhaust stream of modern diesel engines as a post combustion process.
Water vapour, nitrogen and carbon dioxide are released from the vehicle's exhaust when AdBlue is used. NOx (nitrous oxides) are usually released from a vehicle's exhaust which is damaging to the environment. Through the process of SCR, AdBlue breaks down the NOx emissions and outputs much cleaner and safer levels of gases.
To reduce the pollutant levels across Europe, using SCR technology has become a legal requirement when manufacturing heavy goods vehicles. Purchase AdBlue through Crown Oil and be assured of receiving the best customer service and prices.
Using AdBlue will help to reduce your fuel consumption, which in turn will decrease the cost of fuel to drivers and transport companies. Therefore, you will not only be saving money on fuel but, the environment will also benefit from you using AdBlue in your diesel vehicle.
AdBlue is available to buy in packs and bulk of (Litres):
10 lt – A small amount for light usage!
210 lt – Enough AdBlue to keep you going for a while!
1000 lt – Delivered in an IBC
5000 lt or more – We'll send a dedicated AdBlue tanker!
So How Does AdBlue work?
As the diesel burns within your vehicle's engine, it is forced through the exhaust system and expelled out into the air that we breathe. Before the emissions are released, the AdBlue formula is sprayed onto the harmful gases and the SCR Catalyst breaks down the bad stuff (Nitrous Oxides). Once that's done, all that's left is nitrogen, water and CO2 to be expelled from the exhaust system. Struggling to picture this miracle? Then check out the diagram below detailing the workings of AdBlue's Nitrous Oxide reduction.

We also supply a wide range of tanks & pumps to store AdBlue diesel additive. Both hand and electric pump options are available dependant on your dispensing needs. If you require any assistance regarding the storage of AdBlue, please speak to one of our knowledgeable staff for further advice and information regarding the ecological and economic benefits.
Please note: To increase the lifespan of your SCR, you need to handle and store AdBlue correctly using the appropriate storage and dispensing equipment. AdBlue is very susceptible to contamination from foreign matter as well as incorrect material selection. Buying reliable storage tanks and pumps from Crown Oil will save on future costs of storing and handling your AdBlue incorrectly.
Crown Oil – AdBlue Supplier
Call Us Now On 0845 313 0845 For More Details On AdBlue
Whatever your application, our friendly staff will help you choose an AdBlue storage and dispensing solution that is best suited for your requirements.